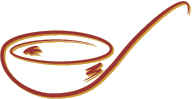 Mamta's Kitchen
Recipe Search
To search for recipes enter your criteria below - by default, the search looks at both the recipe name and the ingredients. Click on Search to perform the search. Results will appear below.
To show all the recipes in the database, leave the box empty and click Search
If you would prefer, the old search page is still available.
---
---
If you unable to find the recipe you want, please email us. If we have or can source a good recipe for you will will add it to the site and let you know.