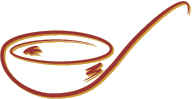 Mamta's Kitchen
Recipe Search
To search for recipes you can use the text search field, the checkboxes or a combination of both. Click on Go! to perform the search. Results will appear below.
To show all the recipes in the database, leave the box empty and click Go!
---
---
Note that some recipes fall into more than one category, for example Mince Kebabs will be displayed under both Starters and Main Dishes.
Lastly, if you unable to find the recipe you want, please email us. If we have or can source a good recipe for you will will add it to the site and let you know.