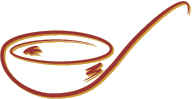 Mamta's Kitchen
Festivals
Listed below are various festivals, including the date of their next occurrence.
Ganesh Chaturthi
Ganesh Visarjan
Sharad Navratra
Durga Ashtami
Durga Pooja
Dussehra
Karva Chauth
Hoi Ashtami
Dhan Teras
Diwali or Deepawali
Kali Pooja
Bhayya-Bhai-Dooj
Guru Teg Bahadurji Martyrdom
Guru Nanak Dev ji Birthday
Chunakkah or Hannukah - 8th December, 2023
Guru Gobind Singh birthday - 22nd December, 2023
Christmas - 25th December, 2023
New Year - 1st January, 2024
Lohri - 13th January, 2024
Makar Sakranti - 15th January, 2024
Pongal - 15th January, 2024
Republic day of India - 26th January, 2024
Gandhi Anniversary - 30th January, 2024
Basant Panchami - 14th February, 2024
Saraswati Puja in Bengal - 14th February, 2024
Maha-Shiv-ratri - 8th March, 2024
Mothering Sunday - 10th March, 2024
Saint Patricks day - 17th March, 2024
Jamshedi Noruz - 20th March, 2024
Palm Sunday - 24th March, 2024
Holi - 25th March, 2024
Good Friday - 29th March, 2024
Easter Sunday - 31st March, 2024
Chaitra Navratra or Basant Navratra - 9th April, 2024
Eid al-Fitr - 9th April, 2024
Baisakhi/Vaishakhi - 13th April, 2024
Ram Navmi - 17th April, 2024
Buddh Jayanti or Poornima (Birthday of Buddha) - 21st April, 2024
Mahavir Jayanti - 21st April, 2024
Whit Sunday - 15th May, 2024
Eid Al-Adha - 16th June, 2024
Fathers day in UK - 16th June, 2024
Midsummers Day - 29th June, 2024
Khordad Sal (Fasli) or Greater Noruz - 5th July, 2024
St. Swithins day - 15th July, 2024
Obon - 13th August, 2024
Independence Day of India - 15th August, 2024
Teej or Hariyali Teej - 17th August, 2024
Raksha Bandhan - 19th August, 2024
Janam Ashtami - 26th August, 2024
Hindu New Year Vikram Samvat - 2nd November, 2024
Vikram Samvat 2079 BS, Start of Hindu New Year - 16th November, 2024

---
Ganesh Chaturthi
Contributed by Reeta Kumar
Ganesh Chaturthi is the birthday of God Ganesh, the elephant-head God. It is celebrated on the 4th day of the bright fortnight of the Hindu month of Bhadra (August-September).
Hindus worship Him before starting any auspicious undertakings, at the beginning of all rituals like marriages, journeys, exams, start of new studies, opening of new businesses and at the start of any prayers. He is supposed to remove all kind of obstacles from our path. Every Hindu house has at least one statue or picture of God Ganesh. Om Sri Ganeshaya Namah, I bow to you God Ganesh, is a common phrase uttered by Hindus at the start of many activities/functions/celebratios.
Following verse is also chanted at the start of all major undertakings;
"Vakra-tund maha-kaya Surya-koti-sama-prabha", (O God you have a curved trunk and huge body, your lustre is like the lustre of a million suns)
"Nirvighnam kuru mey dev shubh-karayarthi-siddhaye (Free my path of obstacles in all auspicious work that I undertake).
Clay figures of Ganesh are sold everywhere in India around this time. They are worshiped for 10 days and on the 10th day, after prayers, immersed in a lake or a river.
Ganesh is the son of God Shiv (Shankar) and Goddess Parvati (Uma or Parvati). There are a few stories about Him:
1. Once upon a time, the Goddess Parvati created a statue from clay before going for a bath in a river. She breathed life in it and left him at the door of her house, asking him to guard the house while away. She told him not to allow anyone to enter while she was away. God Shiva, her husband, returned home unexpectedly. He was stopped at the door by the boy. He became very angry for not being allowed to enter His own house by this small boy. Shiva cut off the boy's head in anger, thinking he was an intruder. When Parvati returned and saw this, she became very distressed and cried. To console her, Shiva sent his servants, the Ganaas, to the forest to cut off and bring back the head of any creature that they found sleeping with its head facing north. The servants returned with an elephant's head. Shiva replaced the elephant's head onto the body of Ganesh. From then on, Ganesh became known as their son. Some of the other names Ganesh is known with are; Ekadantha (one toothed), Gajraj or Gajendra (king elephant), Vineshvara or Vign-raja or Vinayak or Siddhivinayak (remover of obstacles from achievements), Vakratunda (one with curved trunk), Ganapati (master or leader of all people).
2. Once upon a time, all the deities were having an argument about who should be worshipped first. They approached God Shiva to decide. Shiva decreed that whoever goes around the world fastest and returns to Him first, will have the right to be worshipped first by whole world. All left in a hurry on their great Vahanas (vehicles). Ganesh did not have any vehicles/vahan. He sat and thought for a while. He noticed a small mouse nearby. He rode the mouse and circled around his parents seven times. He then waited for everyone to come back. When they returned, looking victorious they laughed at Him for not completing the task. Ganesh replied that his parents were his universe and by circling around them, he had circled the world. Shiva was so pleased by his reply that He gave Ganesh the right to be worshipped first. The mouse (Musak) became known as Ganesh's official vehicle ever since.
Sri Ganesh Aarti
Jai Ganesh Jai Ganesh, Jai Ganesh deva
Mata jaki Parvati, Pita Mahadeva.
Ek dant dayavant, char bhuja dhari
Mathe sindur sohai, muse ki savari,
Jai Ganesh...
Andhan ko ankh det, kodhin ko kaya
Banjhan ko putra det, nirdhan ko maya,
Jai Ganesh....
Pan chadhe, phul chadhe, aur chadhe meva
Ladduan ka bhog lage, sant kare seva,
Jai Ganesh....
Jai Ganesh, Jai Ganesh, Jai Ganesh deva,
Mata jaki Parvata, Pita Mahadeva.
Ganesh's Favoutite foodGod Ganesh is very fond of Laddoos (also see other laddoo recipes on site). Therefore, he is always offered laddoos, as Prasad, at prayers. In Hindi, all laddoos are called Modak, but in certain parts of India like Maharashtra, modaks are sweet rice flower dumplings also celled Ukdiche Modaks. It is also called Modakam and Kollukattai in Andhra and Tamil Nadu..
Contribution from Suchitra;
Ganesh Chaturthi is the most auspicious and important religious festival of Maharashtra, with Lord Ganesh being the state deity. Amongst the Marathi community this festival is celebrated with much enthusiasm and devotion. In Maharashtra and Andhra Pradesh, Ganehs Chaturthi is celebrated for 10 days.
A few days before this festival, many images and idols of Ganesh are made from various materials, which are bought by devotees to worship in their homes for ten days. On the tenth day the idols will be taken out to be immersed in the sea or river.
On the day of Ganesh Chaturthi, a simple puja (prayer) can be performed at home or visits are made to temples for more elaborate worship. The houses are decorated with "rangolis" of Ganpati.
Ganesh Visarjan
Ganesh Visarjan
Sharad Navratra
Starts 6th of October 2021 for 9 days, until the 14th of October 2021.
Navratras are celebrated twice in each year, one in the Hindu month of Chaitra and the other in the month of Ashvini. The word Navratra is made of two words, Nav=nine and Ratra=nights. Navratras, the plural of which in Hindi is Navratrae, continue for nine days.
Ashvini Navratras start on the first day of the Hindu month of Ashvini from Hindu lunar calendar called Vikram Samvat, started in 57-56 BC by the Hindu emperor Vikramaaditya. These navrataer usually fall in the month of September or October, hence also known as Shardiya (winter) or Asuj or Ashwin Navratra.
The word Naratrae means 'nine nights'. They continue for nine days. On the tenth day of Ashvini, Dussehra festival is celebrated. Dussehra does not fall within the Navratras.
There are different ways of celebrating navratras, according to the beliefs of people in different regions of India. Shakti or God's power in the form of Maa (mother) Durga is worshipped during these 9 days in Bengal and eastern India. There are nine forms of Durga; Shail, Putri, Braham, Charini,,Chandraghanta,,Kushmanda,,Skandmata,,Katyayini Devi,,Kaal Ratri,,Mahagauri,,Sidhdhi and Datri.
Usually people fast for seven days and prayers are performed every morning, after taking bath. Some people perform Hawan or Yaj every day. On the first day of Ashvini Navratra, not the Chaitra Navratra, Jau or Oat seeds are sown (sown in what, soil or just water?) in a small, earthen pot. They are kept covered with another pot so that they grow long and pale green in colour due to lack of sunlight. On the 10th day, the Dussehra day, also known as Vijaya-dashmi, the blades of oats are cut in small bunches. These are offered to Aparaajita Devi (unbeaten or unconquered Goddess), whose picture is previously painted on a clean floor, using a paste of ground rice. Men put a sheaf of oat blades behind on their ears, symbolising sowing of wheat in the field by farmers. Oats are used instead of wheat, because only oats were grown in the ancient times.
To break the fast, especial, cereal free foods are eaten every day in the evening. On the eighth day, called the Ashtami, young adolescent, prepubescent girls are worshiped, as the representatives of the Devi. The woman of the house, washes the girl's feet and then puts 'tilak', a vermillion spot, on their foreheads. This is called 'Kanya Poojan' (kanya=young girl, poojan=prayer of). They are given a specially prepared, festive meal and a pack of Kala Chana/black gram (new crop comes at this time) cooked without gravy, Semolina Halwa, Poories and some money or small gifts to take home. Finally, the family sits down to a feast.
Some of the things cooked each evening for breaking the fast in our North Indian family are; (Singhare ka Halwa), Kotoo Puri, Dahi BaraDaal not allowed so kotto pakori are put in curd, Makhane ki Kheer, Sabudane-Aloo ki Khichri, Malpuano wheat flour andLauki Raita amma says maaji said not to to eat lauki in vrat as it was called bhangan)Etc.aaloo sabji and also arvi sabji without tomato . Chauli ke laddoo also It is always a vegetarian, non-cereal meal. using only sendha namak ,black pepper,green /red chilly,green corriander.and no other spices
Sent by Reeta Kumar
Durga Ashtami
Durga Pooja
20 th to 24th October 2023
Durga Pooja, the main festival of Bengal and Bihar and lasts for 6-9 days. It is the celebration of the power or 'Shakti' of the Goddess Durga, also considered a divine 'mother' (Durga Mata). The pooja or prayer starts on the first day and ends on the tenth day of the bright half of the month of Ashwin, which falls in September-October. Each year, new images of Durga are cast in clay by local potters and decorated extensively. The Goddess's power is depicted by seating her on a lion.
At the end of the pooja days, it is taken to the nearest river or a pond in a huge procession, and cast with great pomp and ceremony.
For first three days, Durga is worshiped as supreme power and is asked to destroy all human evil, vices. Then she is asked to give wisdom and knowledge.
Note from Mamta: Write about this festival and send it to me. If well written, I will replace this short article above with yours.
Dussehra
Dussehra marks the beginning of the month long period of festivities in Hindu households, starting on the 1st day of the Hindu month of Ashwin (September-October), ending with the festival of Diwali, on the first day of the following Hindu month of Kartik. This is also the end of the rainy season.
Dussehra is a ten-day festival. It is celebrated all over India in different ways. The theme is always similar: a celebration of the destruction of evil and the protection of mankind.
In northern India, the celebration relates to the epic of Ramayana. Lord Rama was the heir to the King of Ayodhya but was exiled by his father, the King Dashrath, to live in the jungle with his wife Sita, for 14 years. This was to fulfil a promise he had given to Rama's step mother Kaikai. Ravan, the evil and legendary King of Lanka (the present day Sri-Lanka), abducted beautiful Sita during their long exile. Lord Rama invaded Ravan's kingdom in Lanka, to destroy Ravan and his kin and to free his wife Sita. He was supported in this war by the armies of friendly kings, monkey army of God hanuman, bears and other animals, which he had befriended while living in the jungle. It is believed that Rama prayed to the Devi (Goddess) Durga for nine days, and on the 10th day he entered the battlefield. On this day, he first killed Ravan's kin Meghnath and Kumbhkaran and then the king Ravan himself and liberated his wife Sita. This is the Dussehra day celebration.
The nine days and nights preceding the Dussehra day, are celebrated as Navratras. In the north, community fairs are held and Ramleela (re-enactments of incidents relating to the life of Lord Rama and the battle of Lanka from the great epic Ramayana), is performed. During this enactment, huge effigies of all three evil beings (Ravan, Meghnath and Kumbhkaran), are erected in each town. They are stuffed with firecrackers and other fireworks. Approaching sunset, the time of the day when they were said to be killed by Lord Rama, arrows with flaming tips are fired at these effigies by the actors playing the part of Rama and his brother Lakshman, and the effigies are set alight, immolated. As the effigies go up in flames and fireworks start, the crowds chant slogans in praise of Rama and hug each other as in peace.
Women sow a few seeds of barley or millet in an earthen pot on the first day of Navratra. They are watered every morning, so that the seeds sprout into long sheaves by the tenth day, the Dussehra day. Sometimes, they are kept covered, to make them grow taller and paler. On Dussehra day all weapons, instruments, pens and pencils, and other family tools of the family's trade are worshipped, as these are considered means of fighting injustice, ignorance and evil as well as well-being.
In our parent's house, based in northern India, we celebrated Dussehra by holding a Havan and Pooja (prayers). A worship of the tools of the trade of our family members is also performed on this day, to bless them. For our parent's house, this meant books, pens, pencils, slates and a symbolic sword. A rangoli (drawing made with flour, rice, turmeric and sindoor powder and flowers) was made on the veranda by us children, where all these things were placed. Our father was a Sugar technologist/chemist, so we had some sugar cane placed on this rangoli. We all participated in a havan/pooja, after which sheaf of barley were placed behind our ears by our mother. Now all of us sibling follow this tradition with our families.
After the havan, we have a breaking of the morning fast by eatingLauki Raita, with one of the milk sweets like Peda. The main meal of the day, a lunch, follows. It is a vegetarian meal across our family, as all meals are on any of the Hindu festivals. The meal usually consists of Sabut Urad (whole black gram dal), Pumpkin Bhaji, a few other seasonal vegetable dishes, Chapatties and Boiled Rice.
In Mysore, in the southern state of Karnataka, Dussehra celebration is popular on the tourist circuit. A huge procession is taken out from the palace of the Maharaja, the Maharaja himself leading the procession on an elaborately decorated elephant.
In Gujarat, Dandia dances are performed during Navratras.
In Rajasthan, huge fairs and markets are held, where people buy clothes and other things in preparation of Dussehra.
Contributed by Ashok Gupta
Karva Chauth
'Karva Chauth' is a festival for Hindu married women only, practised in the northern parts of India. They pray for a long and healthy life and prosperity of their husbands and ask God for the same husband for the next seven lives. It is celebrated nine days before Diwali, on the fourth day of the new moon. The word 'Karva' means an earthen pot with a spout, which is used in prayers. 'Chauth' means the fourth day and hence the name 'Karva Chauth'.
Women fast all day, sometimes keeping Nirjal (without even a drop of water) fast from sunrise until they see and pray to the moon.. In the evening, a vegetarian feast is prepared. Fasting women dress up in their best clothes, new brides wearing their bridal dress and their new jewellery. Often, women will colour their hands with henna or 'mehndi'. They put a red Bindi (a red circle/spot) on their foreheads, and a line of Sindoor, vermilion colour, in their hair. These are the signs of a married woman. When the moon appears, women offer water to the moon and then break their fast. Now a days, women often drink fruit juice, water, milk etc. through the day. Some will even eat fruits. I remember us children going to the roof several times, to see if the moon was up, so that our mum could pray and break her fast! As soon it was sighted, we would come running down to tell her. We were warned not to lie about it, however well intentioned, because of the dreadful outcome, harm befalling on our father. In olden days, a husband's well being was paramount to a woman, because they had no status in society as a widow. In the worst cases, they had to die with him on his funeral pyre. So, it was important to do everything to keep their man alive.
Following story is told on this day in the evening, before sunset. In our house, our mother would tell us all gathered around her: "Once upon a time, there was a beautiful young married girl. She was the youngest of the family and an only sister of her seven loving brothers. On her first Karva Chauth fast after her marriage, she went to her parents' house to celebrate this day. She observed a strict fast all day but was getting very hungry and thirsty by the evening. She was waiting for the moon to rise. Her brothers loved her dearly, and couldn't bear to see their sister starving and thirsty. They decided to end her fast by deceiving her. They reflected a mirror on the water and asked her to look in the water through a sieve. She took it as the reflection of moon and broke her fast. Lo and behold, her husband fell dead! She then found out that her brothers had cheated her, moon was not yet up! She was very distressed. She decided to sit down with her husband's head in her lap for one year and she prayed to Goddess Parvati day and night. The Goddess eventually relented and granted her husband his life back. She promised to undertake strict Karva Chauth fast for the future. The prayers on this day include offering of water to the moon. A thali (platter) with some Malpuas, a little money, a cup full of rice grains, and a sari are offered to the mother in-law or another older woman member of the in-laws family as a sign of respect. In our family, everyone sits down afterwards to enjoy a meal consisting of Rasedar Aloo, 3-4 other vegetable dishes, Poori and raita of choice. A selection of sweets are eaten after the dinner.
The implication of this story is that by fasting/denying themselves, women are prolonging their husband's life somehow. As most women in India are dependent on their husbands and status of a widow is still rather low in society, very few will dare to break from this traditional fast!
Contributed by Reeta Kumar
Hoi Ashtami
Hoi or Ahoi Ashtami is celebrated 4 days after Karwa Chauth (see festivals section). On this day, women with children fast for the day, then pray just before sunset. They make a picture of Hoi Mata (mother Hoi), on a wall in a clean place. The story of Siau mata (mother fox) is told by one of the women to everyone;
Once upon time their was a potter family. They had two brothers, whose families lived in one house. One day, the younger brother asked his wife to dig up and bring clay pots for a pre-Diwali market. While digging, she accidentally killed 7 baby foxes with her spade. Their mother came out, very angry. She laid a curse on the potter family "your family will die, because you have killed mine". The woman cried, asking the foxes forgiveness, "I will do anything you want, but please spare my family". The fox said, "you will have to give me seven of your children, as they are born, as a compensation". The woman agreed and returned home feeling very sad.
Following this incident, whenever she had a child, she took it and gave it to the mother fox. Every year on Hoi Ashtami, all other women of the house celebrated and everyone was happy, except her. One day, a sage came to their house and told her that if she prayed to Hoi mata with full devotion, she may be able to reverse the curse pt upon her by the fox. The next year, the woman fasted and prayed with complete devotion. Hoi mata was pleased. She requested the mother fox to return the woman's children, because she has suffered enough. Fox agreed and returned the woman's children. Her family was complete. Once again her home was filled with the noise and laughter of children.
Women finish the story saying, "O Hoi mata, look after my children, as you looked after hers.
After stars appear, women offers water to the stars and break their fast. In north Indian homes, the food consists of family favourite vegetarian dishes, including poories and sweet desserts. Speciality of this day is Tuntunae-Munmunae.
The prayer:
Jai hoi mata, mayya jai ahoi mata,
tumko nishdin dhyavat, hari vishnu dhata. Jai hoi.
Brahmani rudrani kamla tu hai jag datta,
surya chandrama dhyavat, narad rishi gatta. Jai hoi.
Mata roop niranjan sukh sampatti datta,
Jo koi tumko dhyavat nit mangal patta. Jai hoi.
Tu hi hai pataal basanti, tu hi hai sukh datta.
Karma prabhav prakashak, jagniddhi sae trata. Jai hoi.
Jis ghar tharo vaas, usee mein gunn atta,
kar na sake soi kar le, mann nahi ghabrata jai hoi.
Tum bin sukh na hovay, putra na koi patta,
khan-paan ka vaibhav, tum bin nahi atta jai hoi.
Subh gunn sundar yukta, sheer niddhi jatta,
ratan chaturdarsh toeku, koi nahi patta. Jai hoi.
Shree ahoi mata ki aarti jo koi gatta,
Ur umang atti upjay, paap uttar jatta jai hoi.
Contributed by Reeta Kumar
Dhan Teras
Today is the Dhan-Teras, celebrated widely by the Hindus all over India, especially in northern India. It is the birthday of Dhanvantri, father of medicine-Ayurveda.
Dhan-Teras is the first day of 5 days of Diwali festival. It falls on the 13th day of the Hindu month of Ashwin (October/November). The Sanskrit word Dhan means wealth and the word Teras means thirteen. On this day Hindus worship Goddess Lakshmi, the Goddess of wealth and God Ganesha. Rich people buy gold, silver ornaments. Others buy at least one kitchen utensil and clay idols of Goddess Lakshmi and lord Ganesha today. These are for the Diwali prayers.
Happy Dhanteras to all who are celebrating today.
Diwali or Deepawali
It is one of the main Hindu festivals that is celebrated all over India and worldwide.
Meaning of Diwali:
Both words Deepawali and Diwali are made of two Hindi words each;
Deepawali or Diwali = Deepak, an earthenware lamp + wali=a row of. So, it means rows of lights or lamps
Diwali is also called the 'festival of lights'. It is one of the biggest and grandest festivals of India.
There are many stories about Diwali celebrations;
1. It is celebrated to mark the return of Lord Rama to Ayodhya, with his wife Sita, after an exile of 14 years imposed by his father (see the epic of Ramayana). He defeated Ravana, the evil king of Lanka, who had abducted his wife Sita. On this day, he returned to Ayodhya with his wife and younger brother Lakhshaman, to claim his Kingdom. His praja, his people, celebrated his return by lighting rows upon rows of ghee filled earthen lamps all over the city, a celebration of victory of good over evil. The day prior to Diwali is known as Choti or little Diwali, celebrated by lighting only 25 lamps. Hindus believe that on this day, the Monkey God Hanuman arrived in Ayodhya to inform the people that Rama, Sita and Lakshman were arriving the following day. So they held minor celebrations in anticipation.
2. Lakshmi, the Goddess of wealth, is also worshipped by all Hindus on Diwali. Houses are thoroughly cleaned and white washed, to welcome the Goddess. The lights are to make it easier for the Goddess to find her way easily into homes. In fact a large Deepak (lamp) of ghee (clarified butter) is kept lit throughout the night, so that the Goddess can visit at any time of the night. Diwali holds special importance for the rich people and for business communities. New account books are opened for the coming year.
3. Krishna and Govardhan Mountain are also worshipped during Diwali. It is believed that the people of Gokul, the town where God Krishna's adoptive parents lived, used to celebrate a festival in honour of God Indira at the end of the monsoon rains. One year, on the advice of Krishna, the mountain deity of Govardhan was worshipped instead of God Indira. This angered Indira and he sent down a severe thunderstorm to submerge Gokul. God Krishna saved his people, by holding aloft the Govardhan Mountain on his little finger, using it as an umbrella. This day is celebrated as the day of thanksgiving to Lord Krishna.
4. In olden days there was a devil called Bali. He vowed to carry out 100 Ashv-Megh Yajas (a type of prayer) to please God Vishnu. When he had completed 99 of the Yajas, he became very powerful. Lord Indira was worried that Bali would take his throne away if he completed the 100th Yaja. He prayed to God Vishnu asking him to stop this from happening. In answer to his prayers, God Vishnu appeared in the form of a Brahmin and disrupted the 100th Yaja, thus destroying Bali's chances of becoming all powerful. As a reward for his other 99 completed Yajyas, God Vishnu granted Bali a wish. Bali asked to have three days a year designated as his kingdom on earth, to be celebrated by lighting lamps and performing Lakshmi (the Goddess of wealth) prayers, welcoming Her into people's houses and business places.
5. In Bengal, eastern India, ceremonies are conducted during Diwali to pay respect to the souls of one's forefathers. Torches are lit on long poles and held aloft with the intention of guiding the departed souls. The day is celebrated as 'Kali Pooja', in the worship of Goddess Kali.
6. Lord God Krishna killed the demon Narkasur on narakchturdarshi and returned home victorious. People decorated their houses with lamps to welcome him back. This became deepawali or diwali. He also freed 16000 princesses from Narkasur. They were not accepted back by their parents because they were supposed to be tainted. Krishna married them Himself, in name only, to give them and their children social status.
PreparationsPrior to Diwali, market places are decorated with lights and buntings. Shops are overflowing with sweets, fireworks and other goods. Temples are cleaned and painted, statues of Gods adorned with new clothes and jewellery. Youngsters compete to buy the loudest and most colourful fireworks available. Rich people spends thousands on buying new clothes, jewellery and fireworks. Sweets, kheel (parched/fluffed grains of rice) and batashe (a kind of egg-less meringues made in various shapes of animals and toys), are distributed to family, friends and workers.
Diwali foods:
Every family makes their own favourite meal in the evening. In our house, it consists of rasedar aloo (potato curry with gravy, new vegetables of the season like cauliflower , sweet pumpkin, mooli-ka-lachha (grated white radish with salt and lemon dressing), poori, and urad dal kachoris. A large selection of sweets are either made at home or bought from sweet shops. Search for Indian sweets on this site.
Kali Pooja
Kali Pooja is celebrated by Bengali Hindus on Diwali day, which falls towards the end of October or the beginning of November each year. It is the worship of Kali, the goddess of destruction, destroyer of evil. Kali is also known as Ma (mother) Durga, the goddess of Shakti (power). Worshippers of Kali are therefore called Shakti.
People all over Bengal light lamps to celebrate the victory of good over evil, the day when the evil demon Raktabeej was destroyed. The story is that the demon Raktbeej started to overpower all Devtas (Gods), so they asked Durga to help. She started slaying Raktabeej, but as soon as a drop of his blood would fall to the ground, another demon Raktabeej was born. Durga killed many of them, one after another and wore their heads as a garland around her neck. As Raktabeej continued to spawn, Durga began to seethe with anger. This rage made her black and gave her the name Kali. (Kali means black). Now the Devtas became very worried, because it was not easy to stop Kali when she was so angry. So, they asked her husband God Shiva to help. Shiva knew that it would be very difficult for him to stand in front of her to stop her, because she was so angry. So he laid himself down in her path while she was running around here and there. When Kali put her feet on Shiva, because she had not seen him, she realized her mistake and hung out her tongue in shame and stopped. This is why Kali is always depicted in a war pose, with a garland of Raktabi heads around her neck and her tongue hanging out.
In most of India, people light Diwali lamps (deepaks or divas) on this day to celebrate the return and coronation of God Rama, after his victory over the evil king Ravana of Lanka (celebrated on Dussehra).
Contributed by Aparupa Dey
Bhayya-Bhai-Dooj
Bhayya or Bhai=brother, dooj=second day of lunar fortnight
The dates of Hindu festivals are based on Hindu Calendar, which is calculated according to the solar and lunar-moon cycles.
Bhayya or Bhai=brother
dooj=second day of lunar fortnight
It is celebrated 2 days after Diwali. It has a special significance for brothers and sisters in India. Brothers are invited to their sister's house or sisters go to their brother's house, they pray for their brother's long life, put a Tilak (vermilion and rice spot) on his forehead and offers him sweets. In North India, sisters give their brothers a narial (coconut), some batashe (egg-less sugar meringues), and a few dry fruits/nuts like cashews, almonds, sultanas, all tied together in a new handkerchief. Brothers often give gifts to sisters. In our family, this is followed by a big, vegetarian family meal.
Guru Teg Bahadurji Martyrdom
Born 1 April 1621-Died 24 November 1675
Guru Teg Bahadur ji is the 9th Sikh Guru. He was born in 1621 at Amritsar (Nankshahi Calendar). He lived at bakala with his wife Mata Gujari Ji and mother Mata Nanaki Ji. He meditated there for twenty years (1644-1664). He became Guru on August 11th, 1664, while he was still living at Baba Bakala; When the 8th Guru Harkrishan ji (1656~1664) was leaving this world, Sikhs asked him who will be the next Guru. He just told them that he is in Baba Bakala. When these words of 8th Guru spread, about 22 persons started posing as Guru at Baba Bakala. It was Bhai Makhan Shah Lobana who recognised the true Guru. Makhan Shah Lobana was a merchant and true follower of the 8th Guru. He used to travel by ship but one day his ship was sinking due to storm. He prayed to God and made a promise to Him in his mind that he will offer 500 Gold Mohars (coins) to the Guru, if his life was saved. Soon the storm calmed down and his ship was saved, along with his men. He went to Baba Bakala with his offering, but it was confusing to see so many people posing as the ninth Guru. He then started offering only 2 mohars (coins) to each of them. Each one blessed himfor this. But when he offered 2 gold mohars to Guru Teg bahadurji, he said, "you promised more and offered only two". How did he know? Shah Lobana had told no one! After hearing this, Bhai Makhan Shah went to the roof and declared loudly that he has recognised the ninth Guru. In this way Guru Teg Bahadurji became the 9th Guru.
Mughal emperor Aurangzeb wanted to remove Hinduism from India. He introduced many Islamic programmes like special taxes for the Hindu traders, religious tax (Zazia) for non-Muslims, ban on celebration of Hindu festivals of Diwali and Holi etcetera. He demolished numerous Hindu Temples, and replaced them with mosques. In May 1675, Hindus Brahmans (pundits), especially the Kashmiri Pundits, formed a group led by Pandit Kirpa Ram Dutt. They went to see Guru Teg Bahadur Sahib at Anandpur. They asked Guru Sahib to protect their honour and their faith. Guru Sahib listened to their grievances and agreed to help resist the forcible conversions of Hindus to Islam by peaceful means.
On the advice of Guru Sahib, Kashmiri Pandits presented a petition to the Emperor Aurangzeb asking him to stop this forced conversion to Islam. Imperial court of Delhi issued summons asking Guru Teg Bahadur Sahib to appear in the court himself. Guru Sahib had already left for Delhi, after installing his son Gobind Sahib as the next and Tenth Guru (July 1675). Many of his devoted followers like brother (bhai) Dayal Das Ji, brother Mati Das Ji, Brother Sati Das Ji and many more, followed Guru Sahib ji on this journey to the court.
When Guru Teg Bahadur Sahib reached near the village of Malikpur Ragharan, an imperial armed contingent led by Mirza Nur Mohammad Khan arrested Guru Sahib and some of his prominent followers. They were kept in a prison at Bassi Pathanan and tortured daily. Guru Sahib remained calm. Mirza Nur offered them three choices: (1) To convert to Islam, (2) show miracles to prove his powers, or (3) to prepare for death. Guru Sahib chose the last. He was beheaded on November 11th, 1675 AD. He was only 54 years old. Gurdwara Sis Ganj at Chandni Chowk in Delhi, marks the place where the execution was carried out.
There was a severe storm following this brutal killing. It caused confusion in and around the city. Under this confusion, Bhai Jaita Ji hid Guruji's severed head in a basket, covered it and set out of Anandpur. He reached Kiratpur Sahib, near Anandpur Sahib, on 15th November 1675. He was received by young Guru Gobindji and honoured as the Guru ji Ka Beta. The cremation of the head was performed with full honour and proper ceremonies on the next day. Gurdwara Sis Ganj marks the place where the head was cremated.
Taking advantage of the storm, rest of the body of Guru Teg Bahadur Sahib was whisked away by another brave Sikh Lakhi Shah Lubana. He was a well-known merchant and contractor. He cremated it in his house on the same evening, burning the whole body and its valuables with it. It is said that Moghul police arrived at the scene in search of the body, but returned, finding the whole house on fire and the residents weeping outside. This place is marked by the Sikh temple Gurdwara Rakab Ganj in New Delhi.
Guru Teg Bahadur Sahib Ji's sacrifice was an act of martyrdom, for another religious community different from his own, not for Sikhs. This is unheard of in the history of humankind. Guru Teg Bahadur Sahib sacrificed his life for the cause of Dharma, truth and the betterment of humanity and a fight against tyranny.
Guru Sahib was a great poet and thinker. Guru Sahib wrote Gurubani, the words of Guru, in fifteen Raagas (colours or scales and melodies) and 57 Shlokas (hymns). These were included into Guru Granth Sahib by the 10th Guru, Guru Gobind Singh Sahib.
Contributed by Rajwinder Singh
Guru Nanak Dev ji Birthday
15 April 1469
Nanakshahi calendar 1469-1539
Guru Nanak Dev ji was the founder of the Sikh religion. According to Hindu calendar, he was born in the month of Kartik, which falls between October and November each year. Sikh Guru's birthdays are known as Guru-purb. Many people hold 3 days 'Akhand' (unbroken or non-stop) Paath; chanting of the Sikh Holy book called Guru Granth Sahib.
Write more about it and send it in for publishing here.
Chunakkah or Hannukah - 8th December, 2023
Starts on 8 December, ends in the evening of Monday, 15 December
Jewish Hanukkah is also known as the Festival of Lights. It starts on the 25th day of the Jewish month of Kislev and continues for eight days and nights. It is not a major Jewish festival. However, it is close to Christmas, when all he Christian children receive gifts, and it has become better recognised as Jewish Christmas! It celebrates the successful revolt by Israelite against the Syrians in the 2nd century B.C. It is a celebration of the miracle, according to which, when only a day.s worth of oil was put in the candelabra of the temple of Jerusalem, it burnt for eight days.
The Jewish candle-stand Menorah, with nine branches, eight of equal heights and one central one that is taller and called shammus (servant), is kept in each Jewish home. Shammus and one other candle is lit on 1st day and then one more on each day of Hanukkah as special prayers and blessings are said.
Latkes or potato pancakes, Sufganiyot, Marshmallow Dreidels and Dough Balls are some of the foods traditionally eaten on this day. Cheese and wine are also popular on this day
Guru Gobind Singh birthday - 22nd December, 2023
22/12/1666 to 07/10/1708
Guru Gobind Singh Ji's birthday is celebrated with devotion by the entire Sikh world. On this day, recitation of Gurubani Kirtan (chanting of the words of the Gurus) is performed by the religious preachers at various Gurudwaras, the Sikh temples.
Guru Gobind Singhji is the 10th and last physical Guru of the Sikhs. He was born on 22nd December 1666, as far as known, in Patna in the state of Bihar in India. On this day a Muslim Saint called Pir Bhikan Shah of Karnal, now in Haryana state in India, bowed towards east (in the direction of Patna) by mistake, instead of west, the direction of Mecca, during Namaaz prayers. This action of a Muslim Pir (holy man) surprised his disciples. When they asked him about this act, he explained that a divine child has come to this world in Patna, in the east.
Gobind Singhji became Guru at the tender age of 9. He emphasized on the qualities of being a Saint, as well as a Soldier, as per the need of the times. He inspired his followers to be spiritually sound, as well as being adept in use of weapons and defending themselves and the faith. The Guru justified/sanctioned the wielding of sword, a symbolic requirement of Sikhism to this day, when all other means to attain peace fail.
The most important event in his life was the Baisakhi of 1699, when he laid the foundation of Khalsa Panth. The word Khalsa means pure and Panth means the way. 'Khalsa' means one who is pure in thoughts and actions, a saint-soldier, defender of the faith.
Guru Gobindji transformed the weak and timid into brave fighters. He fought and won many battles against the oppression and cruelty of Moghul rulers. One cannot find another example of someone who sacrificed his father, mother and his four sons. His two older sons became martyrs while fighting the Battle of Chamkaur, while the two younger ones were bricked up in the walls, by the Nawab Wazir, governor of Sarhind, when they refused to convert to Islam.
It is important to remember that guru Gobind Singhji was not against any religion. Both Hindus and Muslims composed his army. He fought against injustice and tyranny. These soldiers always carried with them these 5 symbols on their person, the five Ks;
1. Kesh-uncut hair to represent the natural appearance of sainthood
2. Kanghi-a small comb.
3. Kachcha-short pants, denoting chastity.
4. Kara- a steel bangle, a sign of restraint and a symbol of dedication to the Guru. Sikhs believe that wearing Kara will be remove all fears.
5. Kirpan-sword for defence, a symbol of dignity, power and courage. These days, only a small symbolic one is worn by most sikhs. Kirpan is from two words; Kirpa (Sanskrit word) meaning act of kindness and Aan (Persian word) meaning self-respect.
He is to lead his life according to the Guru's teaching and is to respect but not practise or participate in non-Sikh religious rites or ceremonies. This includes abandoning the caste system. All Sikhs were taught to treat all in the community as equals; no distinction was to be made between the different casts, professions or station in life.
In the last days of his earthly life in the year 1708, he declared that Sri Guru Granth Sahib Ji, the religious texts of Sikhism, would be the next Guru of the Sikhs. He bowed his head before the Granth (the holy book) and told the Sikhs to clear their doubts and get guidance from the Shabad Guru (the words of Gurus in the book) in the future, as there would be no Guru in physical form after him.
His teachings are: known as 52 hukams (orders) of Guru Gobind Singh Ji. Some of the main ones for me are;
God is one and He is omnipresent.
Accept Guru Granth Sahib Ji as your Guru and follow Gurbani practically.
Earn by honest means and donate to poor, handicapped, old aged and orphans.
Do not have extra marital relations, keep sanctity of marriage.
Avoid the Use of Tobacco, other intoxicating drugs and liquor etc.
Be Baptised and wear the symbols, Five K's, listed above.
Contributed by Raj Grewal
Christmas - 25th December, 2023
Christmas celebrates the birth of Jesus Christ on the 25th of December each year. It is one of the most important celebrations in the Christian calendar. On the 24th of December, people visit the Church for a midnight mass. On 25th morning, they open gifts as a symbol of the gifts given to Jesus by the Three Wise Men. This is a time for families to be together. Many families will have relatives to stay at Christmas or go and visit those that they don't see much.
The Wise Men followed a star to Bethlehem where Jesus was born. To celebrate this, a star is often put on top of the Christmas tree. In UK, Christmas dinner is a feast that usually has a Turkey as its main meat, although other things like chicken, pork, lamb are also cooked. It is traditional to listen to Queen's speech to the nation in the afternoon.
A time where families can be together, sharing love and gifts.
Remembering the year gone by, and forget the petty rifts.
A space is made to place a tree, a fairy sits on top.
With flashing lights all around, that never seem to stop.
Tucked up in bed trying to sleep, the children all lie still.
Hoping for wonderful gifts, and treats to make them ill.
Its early morning the light is dim, someone has been around.
Santa's been we know it is him, he's left presents on the ground.
Dinner is served, a mighty feast, a meal with lots of flare.
Dad says grace or tries at least, and soon there's nothing there.
Christmas comes around too fast, and then it goes again.
It is so much fun we have a blast, and good will to all men.
Contributed by Steven Lister
New Year - 1st January, 2024
Happy New Year to all of you!
The Western world celebrates New year on the first day of each year, celebrations starting as the 12th gong sounds at midnight of the last day of December, ending the previous year and bringing in the New Year.
New year was originally celebrated around mid-March, the beginning of spring. Many other cultures still celebrate their New Year around spring, it being the time of rebirth throughout Northern Hemisphere. The date depends on which part of the hemisphere they live in.
Unlike the old, lunar or solar based New Year celebrations of the past, 1st of January is an arbitrary date, designated as such by Roman Emperor Julius Caesar around 46 BC. In England, it's Empire, America and many European countries, 1st of January became New Year day only in 17th-18th century. Japan, China and Russia were probably the last countries to adopt 1st of January as New Year day, as late as in 1873,1912 and 1924 respectively.
The reason festivities take place on this day is because people believe that whatever they do on this day will continue to happen throughout the year. So, they hold family feasts, parties and have fun with their friends and loved ones, hoping this will continue for ever.
The reason for making a lot of noise at the stroke of midnight by ringing church bells, blowing car, ship, or other horns, shouting, singing loudly, beating drums or by any other means, is to scare the evil spirits away.
People make New Year resolutions of all sorts that are hardly ever kept. The idea behind it is that they will wipe clean their plate of bad habits/practices of previous year/s and start with a new slate.
Most English speaking world sings Auld Lang Syne, written by Robert Burns, Scotland's best-loved poet. They hold hands in circles, hug family and friends and join in singing a shortened version;
Should auld acquaintance be forgot, and never brought to mind
Should auld acquaintance be forgot, and days of auld lang syne
For auld lang syne, my dear, for auld lang syne
We will take a cup O kindness yet, for auld lang syne
And there is a hand my trusty fiere (friend), and gies (give us) a hand o thine
We will take a cup of guid-willie (kindness) waught (drink), for auld lang syne
Lohri - 13th January, 2024
The festival of Lohri is celebrated on the 13th of January each year. It is one of the most well known and colourful festivals of Punjab, the most fertile region of India. Punjab has five rivers (Indus, Satlaj, Jhelum, Ravi, Chenab) flowing through it, hence the name. Punjab = Punj + Aab = Five + waters. These rivers are the reason for the fertility of this land and they are shared by both India and Pakistan.
Punjabi people are traditionally hard working farmers. Their winter crop of wheat is sown in autumn and is ready in April. In January, the fields are covered in green, lush wheat plants, billowing in the wind. The farmers, celebrate the health of the crop and pray for a good harvest. This is the time before the hard work of harvesting begins. As January is a cold month, the festivities take place around a bonfire. This bonfire is built collectively by each family of the community, often by giving donations to youngsters who then go and buy wood for the fire and sweets for distribution and organise the Lohri. People gather around the bonfire, wearing their best and often new clothes, decorated with beautiful Punjabi embroidery in gold and silk threads, with mirror work. Women wear new bangles, apply henna 'mehendi' to their plams and put a colourful bindi, a decorative spot on their forehead. Men wear colourful turbans. New bride of the family on her first Lohri is presented with beautiful new clothes and jewellery by her parent in-laws. She wears bangles almost up to her elbows. First Lohri of a new born is also a special occasion in which all friends and family join to celebrate. They bring gifts for the baby and the new mother.
People give offerings of dry fruits, revri (a kind of sweet made of sugar/jaggery and sesame seeds), roasted peanuts, Sesame Laddoo and other foods to the fire, as well as sharing them with their family and friends gathered around the fire. Green pods of gram and peas, sheaves of wheat etc. are roasted on the bonfire and eaten while still hot. People perform Bhangra dance around the fire. It is a popular Punjabi dance, well recognised in the western countries. Bhangra music is a very rhythmic and has a beautiful Dholak (an Indian drum) beat. The dance has rhythmic movements of the feet, shoulders and body, with outstretched hands and a lot of clapping by women partners. Men perform many acrobatic movements. Dancing and singing continues well into the night. In India, UK and USA, Bhangra discos have become big business in recent years. Bhangra music is played at many nightclubs and Indian weddings. Food eaten is vegetarian. Traditionally, no alcoholic drinks are supposed to be consumed on this day.
Makar Sakranti - 15th January, 2024
Makar=Capricorn Sakranti=Change of direction or going from one place to another.
On this day, the Sun God Surya, leaves the Sagittarius and enters the Capricorn. The Sun God moves into Northern hemisphere or Uttrayan. It a very auspicious day for Hindus and it is calculated according to solar calendar and not lunar calendar. It always falls on 14th of January, the day after Lohri. Crops are growing well and mango trees start to blossom around this time. It is time to celebrate and be charitable to less fortunate.
People have a bath in the nearest river, pray to Sun God and give alms to the poor. Giving charity is an important part of this day, alms often consisting of food items like Khitcheri or an uncooked mixture of rice and lentils to make khitcheri, salt, Sesame Seed Laddoo and some money. In Bengal, Patishapta, is a popular dish to make on Makar sakranti. Some women keep fast to pray for the well being of their mother and father in-laws.
Start of Kite flying season is also a traditional part of Makar Sakranti. In Northern and Eastern India, the sky is covered with multi-coloured kites.
Contributed by Reeta Kumar
Bengalis call Makar Sankranti, 'Poush (in Hindi Poos month). For Bengalis, it is not a religious festival like it is for other regional Hindus, it is a harvest festival. In Shanti-niketan, the school founded by India's Noble prize winner Poet laureate Sri Robindra Nath Tagore, There is a cultural festival or ''Poush Mela', for the whole month of Poush. 'Pitha, Paatishapta and Til Ki Kheer are some of the delicacies eaten on 'Poush'.
Contributed by reader Aparupa Dey
Pongal - 15th January, 2024
January 15th-18th
Pongal, the harvest festival of Tamil Nadu in India. It marks the beginning of Uttarayana or the movement of Sun's journey northward, towards Makar Rashi. As it follows solar calendar, unlike most Hindu festivals, it always falls on the same date, 14th of January. Celebrations last for 3-4 days. Day one is thanksgiving to rain God Indira. Day two is for Sun God, for giving warmth and light and for helping the crops to grow. Day three is for worship of cows and bulls, for bringing prosperity to farmers families. Last day is for family visits, community gatherings and picnics.
Contributed by reader Sita Verma
Republic day of India - 26th January, 2024
The Republic Day of India, 26h January, marks the transition of India from being a British Dominion to that of a sovereign republic in 1950 with its own constitution (the longest in the world) coming into force. It marks when its own people first governed India under its own laws and rule of law. The date was chosen as the National Congress decreed and it was celebrated for the first time on 26th January 1950, 'Poorna Swaraj Diwas' (complete self rule day), independence from Britain.
One of three national holidays in India (and its most widely celebrated) the others being Independence Day (15th August) and Gandhi Jayanti (2nd October.) Republic Day is distinct from Independence Day, which marks the end of colonial rule in 1947. Gandhi Jayanti is the anniversary of the birthday of Mahatma Gandhi.
What must be one of the world's most impressive parades is held in Delhi, starting from Rashtrapati Bhavan in New Delhi, the residence of the President of India, and ending at historic Red Fort in Old Delhi. Following the unfurling of the flag, and a rendering of 21 gun salute - a solemn reminder of the martyrs who lost their lives in the battle for independence and in subsequent wars - what must be one of the world's most impressive parades is held. A march past of the army, navy, air force, police and cadets together with tanks and latest weaponry reflecting India's military power takes place. To celebrate India's cultural diversity the parade also includes galloping horses, elephants, camels, dance troupes from all states, school children, floats and civilian bands
The parade ends with a spectacular flypast by the Air Force in 'tricolour' formation, translated into Hindi as 'Tiranga' referring to the three colours of the national flag.
The country also hosts the visit of the head of states from other countries on this day. From which country they are invited is noted carefully on the International political stage.
Regional celebrations also take place, with parades, flag hoisting, traditional dancing as well as kite flying. Families meet for a meal or picnic together and cards and presents may be exchanged. Children are given sweets in school. Individuals fly the national flag from their houses or cars.
The festivities do not finally end until the evening of the 29th January with a further ceremony called 'Beating the Retreat.' This is held on Raisina Hills next to the Indian Parliament. It dates from the ancient custom of drums being beaten before sunset to remind troops to return to their barracks.
John Webb (Winton)
Gandhi Anniversary - 30th January, 2024
Mohandas Karamchand Gandhi is remembered as the Father of India. He was responsible for India gaining independence from the British rule, through his Ahimsa (non-violence) and Satyagrahs (non- violent protests). However, everyone did not agree with his policy of non-violence and wanted to fight the British rule with violence. They considered him a weak old man!
On 30th January 1948, at ten minutes past five in the afternoon, Mahatma Gandhi was walking hurriedly towards the Birla Gardens. He was late, due to a meeting he had with Sirdar Vallabh Bhai Patel and so he was in a hurry. He was a little annoyed with himself for being a few minutes late, being the punctual man that he was. He walked with Abha and Manu, his grand nieces, on either side, to give him support. His assassin, Nathuram Godse, pushed Manu to one side and started walking in front of Gandhiji. He then turned around, pretended to fold his hands in a 'namastey' a sign of greetings. He was hiding a pistol between his two palms. He fired three successive shots at point blank range, straight at Gandhiji. Gandhiji uttered 'hey Ram' - 'O God', as he fell to the ground, dying. His watch broke and stopped at the exact time of his death.
As the news spread rapidly, the entire nation went in a state of shock. Indians loved him as their father and they wept for their father. More than one million people congregated at Birla Bhavan, the prayer grounds where he died, to join his last journey, from Birla Bhavan to Raj Ghat.
Following the funeral, a memorial was built at the site of his cremation, to allow people to pay their respects in the coming years. It is called ?Raj Ghat? and is now a national monument. A large number Indians, as well as foreigners, visit it every year. His few possessions, including his broken watch and glasses, are kept at the Gandhi museum nearby.
On this day, Indian Government ministers, many dignitaries, children from many local schools and masses of people still vista Raj-Ghat, to pay their respects and sing his favourite hymns and songs.
"Let no one say that he is a follower of Gandhi. It is enough that I should be my own follower. You are not followers but fellow students, fellow pilgrims, fellow seekers, fellow workers."
Basant Panchami - 14th February, 2024
Basant=spring, Panchami=5th day
Basant Panchami, also spelt as Vasant Panchami, falls on the 5th day of the Sukhla Paksha, the fortnight of waxing moon, of the Hindu month of Magh. In Calendar months, it can be anywhere from end of January to March. It heralds the end of winter and arrival of spring. Symbolically, it is the end of darkness and beginning of light, a time for celebration. In North India and Punjab, the winter crops are harvested, another reason for celebrations.
The mustard fields in India are covered with yellow flowers at this time. Berry trees are loaded with ripe, yellowing berries. Yellow colour is a lucky and holy colour for Hindus and the nature blessed with yellow everywhere at this time.This is considered to be the bringer of good fortune.
Another reason for celebrating Basant Panchami is the arrival of warmer weather and more light, creator of all living things. In Ayurved, this season as recognised as warm and passionate. For this reason, .cooler. foods are recommended after Basant Pancahami.
On this day, everyone wears yellow clothes or at least one item of yellow clothing, even if it is only a handkerchief. Homes are decorated with yellow flowers. Students often place yellow flowers amongst their books, to please the Goddess Saraswati. Hindus pray to Her, specially on this day, to bless them with wisdom and knowledge. She is the consort of God Brahma, the creator of Universe and she is worshipped as the Goddess of learning and knowledge, therefore important to all students. In Bengal, this day is known as Saraswati Pooja (worship) and is a very important day on their calendar. She is always depicted with a Veena, a string instrument, in her hands, a symbol of sweet speech.
Yellow colour is added to many sweets & foods like Coconut Burfi, Sweet Rice, Rice Pudding, Milk Shake and rice pulaos (pilafs).
Many people fly kites and compete against each other.Kite festivals are held in many towns.
Saraswati Puja in Bengal - 14th February, 2024
Saraswati is the Hindu Goddess of learning and thus specially significant to students. Saraswati pooja (prayer or worship) is the most important pooja in Bengal state of India. It is celebrated by Bengalis all over the world, on Basant Panchami, the 5th day of Hindu month of Magh. This usually falls in February or March. Until the Saraswati Pooja, students are not allowed to eat 'ber or bair', ËœZizyphus jujuba. This rule is strictly followed by them as they do not want to fail their exams. All books, pens, ink-pots and things needed for studying, are put near the Goddess Saraswati Aasan (seat/throne), in order to get her blessings. As children, the best bit of the day for us was that we did not have to study that day! Marigold flowers or ËœGendae ke phool must be used to worship the Goddess, no other flowers will do.
The statue of Goddess Saraswati is ordered from the Murti/statue maker, ordered being placed at least a few months in advance. It is brought into the home on the day before Basant Panchami on the back of a truck, with great fanfare. It is is then put on a hand made, decorative Mundap, a dias, either inside a big hall or outside in a temporarily built shelter. All night, students decorate the Goddess with jewellery, clothes and other ornaments. Next day, at an auspicious time, a the priest perform Saraswati worship. All devotees, mainly students, watch and offer Arpan/Anjali of flowers three times, chanting Sanskrit hymns/mantras. After that, the students and other devotees eat Prasad (sweets and other foods) and drink Charnamrit. They also ask the priest to give them some flowers from Devi's Charan (Goddess's feet). they keep these inside their books. This is meat to bring blessings from the Goddess for good results in forthcoming examinations. Prasad offered to the Goddess is quite elaborate consisting of things like Poori, Baingan Bhaja (fried eggplant), Aloo ki Sabji, Halwa, sweet-meats or mithaies made of Khoya and Paneer, like Sandesh and Burfies. Many different types of fruits including amrood (guava) and ber (Zizyphus jujube) must be included.
All devotees fast until the prayers. After receiving Prasad from the prayers, they everyone has vegetarian food. People of a few regions of East-Bengal (Bangladesh), like Dhaka and Barishaal, eat,'Jora Ilish'. Hilsha fish are invariably cooked on that day.
After the fruits and sweets, they have Bhog Prasad from the food that was offered to the Goddess. Apart from the things listed above, other foods eaten on Saraswati pooja day are Bhuni (roasted) mung dal ki khicheri, mixed vegetable curry called Labra, chutney, papar (popodoms) and Rice Kheer pudding. Bengali khicheri is very different from the khicheri of other parts of India, it comes under delicacies, rather than the simple North Indian khicheri, which is often cooked simply, to suit people when they are ill. Bengali khicheri is eaten differently at different times of the year. It can be a vegetarian or non-vegetarian khicheri. However, for prayers, it has to be vegetarian, without onion or garlic and made with roasted Ëœmung dal(moong beans) and ghee.
In the evening, Aarti of the Godess takes place, in which people dance with incense sticks, diyas (earthenware lamps), tinging bells. There is another stage set up besides the Devi's Mundap, where people present a variety of programmes like songs, dances, and drama. Many different kind of musical instruments are played. People recite poems by great poets and their own compositions about Goddess Saraswati. This goes on until late into the night, usually organised and run by students. Next day, trucks and coaches are hired to take the ËœDevi to a river, to immerse her statue. this is done with ringing of bells, blowing of conch shells and chanting of 'Maa tumi aabar esho' meaning Mother Saraswati come again to us. This ceremony, in which the statue is dispersed into the water, is called 'Devi Visarjan'. Afterwards, all devotees come back to the same now empty stage, where the statue was. Priests performs a few more rituals, sprinkling ËœGanges water, called 'shaanti jal'. This water has tulsi/basil leaves in it. This is for Ëœpeace, the most precious hope of all mankind. Then Poha or Chiwra (flattened rice) soaked in yoghurt/dahi/curd/milk, with sugar, banana, Sandesh, Burfi and grated fresh coconut. This is distributed to everyone as a Prasad or offering from the Godess, to symbolise that immersion ceremony has successfully been performed.
Contributed by Aparupa Dey
Maha-Shiv-ratri - 8th March, 2024
Mahashivratri is celebrated on the 13th day of the waning moon, in the Hindu lunar month of Phalgun. It usually falls in late February or early March each year, 14-15 days before Holi, the Hindu festival of colours. This day is a celebration of the wedding of God Shiva and Goddess Parvati. shiva is the god benefactor and destroyer of the world. Goddess Parvati, who is also known as Guari, is considered to be the giver of marital bliss. Married women pray to her for looking after their husbands and girls pray to her asking for a nice husband.
People go to Shiva Temple and bathe the Shiv-linga, a stone representation of Shiva, with milk and water. They then place flowers, leaves of Bel tree (Wood apple), Roli (a red powder made by mixing lime and turmeric), on top of the Shiva Linga. Then a Deepak, a small earthen lamp, is lit and prayers are offered.
People keep fast all day and only eat Phalahar; fruits, vegetables and salt free, non-cereal foods. They are allowed to use Sendha namak or rock salt, but not sea salt.
It is said that people who fast on this day are looked after well on earth by Gods and go to heaven after their death.
Contributed by Reeta Kumar
Mothering Sunday - 10th March, 2024
Mothering Sunday is celebrated in the UK (also in Ireland and Nigeria) on the fourth Sunday of Lent. It is the day when children give gifts to their mother and should reflect on the love and kindness shown to them.
The practice dates back to the 16th Century when people would go 'a-mothering' to visit their 'mother church' - normally the nearest cathedral or large church to their place of birth. Invariably this also grew to incorporate a visit to one's family, including of course your own mother.
Those in domestic service were 'released' for the weekend, so was often the only time families could be reunited together. The austerities of fasting during Lent were lifted for the day and daughters would bake a Simnel cake (a rich spiced fruit cake) to give to their family. It was also the only day during Lent that the church would permit weddings. On Mothering Sunday the Book of Common Prayer has its reading from Galatians 4:26, talking of maternal love.
Mothering Sunday is distinct from 'Mother's Day' that is more widely celebrated worldwide, including in China, India and the United States. Held on the second Sunday of May, its origins grew from various peace movements in the States. Americans wear carnations on this day, restaurant bookings and jewellery sales rocket. President Woodrow Wilson declared it to be a National Holiday as a "public expression of our love and reverence for the mothers of our country.â€
So how should we celebrate 'Mothering Sunday?' Simply bake your Mum a cake! The Fruit Cake recipe on this site would be a great place to start – and much more appreciated than that tired bouquet from the petrol station!
Contributed by John Webb (Winton)
Saint Patricks day - 17th March, 2024
Saint Patricks Day
Marked on the 17th March, this Irish national holiday celebrates St. Patrick, a patron saint of Ireland, on the day of his supposed death.
A public holiday in Ireland (and a bank holiday in Northern Ireland) it is also a holy day of obligation for Irish Catholics.
St. Patrick was born in Scotland but aged sixteen he was captured and taken in slavery to Ireland. After six years he escaped Ireland and entered the church. He later returned to Ireland as a missionary, his ministry principally in the north of the Island from 433 AD onwards.
Accredited with converting thousands, purportedly using a shamrock to explain the concept of the Holy Trinity he also supposedly banished all snakes but as Ireland never had any, it should be taken as a metaphor for the removal of the evils of druidism and paganism.
Also celebrated more secularly worldwide, particularly in America and Australia, revellers wear green garments for the day, eating green foods and drinking Irish stout. Even some American rivers are dyed green for the day!
A traditional meal for St. Patricks Day would be boiled ham and cabbage. But why not go the whole way and make Mamtas very green chicken curry?
Contributed by John Web
Jamshedi Noruz - 20th March, 2024
NoRuz means 'new day. This is the most important day on the Zoroastrian calendar and it is a day of celebration for Parsees (people from Iran who settled in India). It is celebrated on the first day of the spring, bridging the old year with the new year. Parsees have celebrated their New Years Since the time of Zoroaster, 600 years before the birth of Christ. It is the seventh crowning festival following the sixth Gahambar (Gahambar means co-operation, help and sharing in each and everyone's sorrow and joy). It is associated with the seventh .creation fire. and it is linked to Amesh Spenta Ardibehesht-The Best Truth.
In ancient Iran, it was the time to begin ploughing fields and sowing seeds for crops. There is a resurgence of life during this period, with the symbolic victory of light over darkness. People wear new clothes, exchange gifts, settled old disputes, have family gatherings and visit Fire Temple.
It is said that the prophet Zarathushstra received his revelations on this day. It is also said that the mythical king Yima or Jamshed, whose golden rule lasted 600 years, forced demons to carry him on their shoulders from Mount Demavand to Babylon.
A few weeks before Noruz, Iranians clean their house. This is called Khaneh Tekani, meaning .shaking your house. It symbolizes throwing out old things and bringing new things. Also, you buy new things for your house or for yourself. Wheat, barley, lentil and other vegetable seeds are soaked, to grow on a china plate. They are 3-4 inches by Noruz. On the 13th day of New Year called Sizdeh bedar, everyone goes on a picnic. On the eve of the last Wednesday of the old year, called Shabe Chahar Shanbeh Suri, people gather in their neighbourhood and jump over a fire. The flames represent good. Jumping over the flames is meant to take away the bad luck.
For ten days before the date of Noruz, a solemn commemoration of the souls of the dead is held; this is called "Farvardigan," the feast of all souls.
Another custom is that around the Noruz date, Iranians set up a ceremonial. Noruz table, which is the modern analogue of the food set out for the Gods, to thanks Him for all the beautiful things He has given to us. This display is filled with symbols of Spring rebirth, fertility, prosperity, and joy. The sacred book 'Gathas' is placed on the table, along with a picture of prophet Zarathushstra, a mirror, candles, incense burners, a bowl of water with live gold fish in it, colourfully painted boiled eggs, sprouted grains and other items given below. There is a special sequence to the items placed on the table, which are known in Persian as the "haft-seen" or the "Seven S's." The names of the items all begin with "S", hence the "Seven S's." The first seven are the most important.
1. Sabzeh: green sprouts from wheat, peas, or barley
2. Samanoo: pudding made from sprouted grain
3. Serkeh: vinegar
4. Seeb: apples
5. Seer: garlic
6. Sumakh: powdered sumac seasoning (sour powder)
7. Senjed: small date-like fruits
8. Sekke (coin)
9. Senjed: small date-like fruits
10. Sangak nan
11. Sonbol (hyacinth
12. Shakar(Sugar)
13. Shir (milk)
14. Sham (candles)
15. Shirni (sweet)
Contributed by Banoo Petit
Palm Sunday - 24th March, 2024
Palm Sunday, always celebrated on the Sunday before Easter Sunday, commemorates Christs triumphal entry into Jerusalem to mark the Jewish festival of Passover.
He rode in on a donkey, representing humility and peace, rather than on a more war-like horse. The crowds placed their cloaks and palm tree branches before him. According to the gospels they shouted Hosannah: Blessed is the King of Israel that cometh in the name of the Lord! (John 12:12-13).
Importantly it marks the beginning of Holy Week, the busiest time in the Christian calendar, from Palm Sunday through to Christs crucifixion on Good Friday and Resurrection on Easter Sunday.
Churches often mark the day by holding processions, the congregation carrying palm leaves, often substituted by native foliage such as yew or willow in Britain. Sometimes a donkey is borrowed and even led into the church!
Traditionally the priest would distribute small biscuits called ˜Pax Cakes (and around the 16th century even mugs of ale or cider.) Now it is more common just to receive a palm leaf tied into a cross. In Indian Orthodox churches petals are scattered around the sanctuary as the gospel is read.
In the kitchen the day could now be marked by eating the product of different palms; such as dates, coconuts, and palm sugar or tinned Hearts of Palm.
John Webb (Winton)
Holi - 25th March, 2024
Holika dahan 17th March 2022
This Hindu festival of colour is celebrated all over India with great gusto. The day before Holi, a big bonfire is lit on street crossings. This is a community affair, everyone contributes wood and old bits of wooden furniture to place on the bonfire. The fire is lit in the evening after praying to Holika. People sing and dance around the fire. They bring green fronds of gram and sheaves of wheat to roast on the fire. It is spring time and the fields (khet) are full of ripening cereals. These are then distributed to everyone to eat.
The story: A very long time ago, there was a demon king called Hiranyakashyap. He hated God Narayana but his son Prahalad was a devotee of God Narayana. Hiranyakashyap did not like it and decided to kill his son. He had a sister called Holika, who had a set of clothes which could never catch fire. Hiranyakashyap asked Holika to wear her special clothes and sit in the fire with Prahalad in her lap, hoping that Prahalad will thus burn to death. However, Holika was a gentle woman. She quietly dressed Prahalad in her clothes before entering the fire. She was burnt to death but Prahalad was saved and grew up to become one of the greatest devotee of God Narayana. To celebrate this victory of good over evil, the bonfire is lit on the same day each year.
Holi, the festival of colour, is played the morning after the bonfire night. People visit each other's house as a gesture of friendship. They hug each other in greetings and put gulal, a coloured powder, on each others face. Gulal comes in various bright colours and makes people look quite funny, their faces covered in red, green, purple and so on. Youngsters also use pichkari or water gun, to throw coloured water on everyone. Everyone's clothes are quite psychedelic on holi day. Everyone is offered Gunjia sweets and Vadas, soaked in kanji ka Pani instead of yoghurt sauce, everywhere they go. Some people serve and drink 'Bhang' on this day, even the ones who do not normally take any intoxicating drinks. After the colour festival is over, everyone goes home to have a bath and wear new clothes. Then all the family members have a a meal together. Family's favourite foods are cooked. In North Indian Vegetarian family like ours, it usually consists of Potato Curry, A few other seasonal vegetable dishes including Pumpkin Bhaji, Urad Dal Kachuries, Boondi Raita and several sweets.
God Krishna was said to have played holi in a big way with the village girls or gopis. There are many songs celebrating His holi antiques.
Contributed by Ashok Gupta
Good Friday - 29th March, 2024
Good Friday, sometimes also called as Long Friday, because of the long fast held on the day, is the anniversary of Christ.s crucifixion. It is held on the Friday before Easter. On this day, Jesus was arrested, tried in a mock trial, beaten and flogged by Romans soldiers. A crown of sharp thorns was placed upon His head. He was made to carry the cross on His back. It is said that Jesus was nailed to the cross at 9:00 am, darkness covered the land at 12:00 noon and He died at 3:00 pm, when darkness was lifted from the land. Christians believe that Jesus took our place, His death paying for our sins.
Good Friday is a public Holiday in UK. It is said that the first Good Friday was held on April 7th, A.D. 30. The words Good Friday derive from .God.s Friday.. Some people hold processions re-enacting the scenes of crucifixion. Some Christians fast on this day, to remember the sacrifice Jesus made for them on crucifixion. Special services are held, to mourn His suffering and death, in Churches all over the world. Special mass is celebrated at 3:00 pm, the time of His passing. His last words are remembered;
"Father , forgive them; for they do not know what they are doing." - Luke 23:34
"Truly I tell you, today you will be with me in paradise." - Luke 23 :43
"Woman, here is your son. Here is your mother". - John 19:26
"My God, My God, why have you forsaken me?" - Mark 15:34
"I am thirsty". - John 19:28
"It is finished". - John 19:30
"Father, into your hands I commend my spirit". - Luke 23:46
Ritual for Easter often predate Christianity; giving of eggs on Easter is from pagan times and is a symbol of fertility and rebirth in spring. Hot Cross Buns, sweet buns with spices and dry fruits and a pastry cross on top, are an Easter tradition. They symbolise the cross that Jesus was killed on. The bun made on Easter is believed to stay fresh for one whole year. Fish is often eaten as a tradition on this day.
Easter Sunday - 31st March, 2024
Easter has its origins in pre-Christian times, as the arrival of spring. Today, Easter celebrates the rebirth of Christ, the resurrection. Easter service is traditionally held at sunrise. Traditional Easter gift is eggs, chocolate ones these days, but in the olden days, they used to be decorated bird eggs of many colours, representing the colours of spring. These days, around 100 million chocolate eggs are sold in UK each year! Simnel cake, a special fruit cakes decorated with 11 marzipan eggs, is made for Easter. Sweet and spicy buns with sticky glazed fruit and a pastry cross on top and mildly spicy biscuits are also made on Easter.
Chaitra Navratra or Basant Navratra - 9th April, 2024
Starts on 9th April April and ends on 17th April 2024
Day 1, Amavasya/Pratipada/Ghatasthapana
Day 2, Chandra Darshan/Sindhara Dooj/Gauri Teej/Saubhagya Teej/Chandraghanta Pujan
Day 3, Tritiya, Gauri Teej, Saubhagya Teej
Day 4, 2017 Chaturthi
Day 5, Panchami, Naag Puja, Skandamata Puja
Day 6, Shashti
Day 7, Maha Saptami, Kalaratri Puja, Durga Ashtami, Mahagauri Puja, Annapurna Ashtami
Day 8, Ashtami
Day 9, Ram Navami, Navratri
Navratras are celebrated twice in a year, one in the Hindu month of Chaitra and the other in the month of Ashvini. The word Navratra is made of two words, Nav=nine and Ratra=nights. Navratras, the plural of which in Hindi is Navratrae, continue for nine days.
Chaitra Mass (month) Navratrae start on the first day of the month of Chaitra. This is also the first day of the Hindu lunar calendar called Vikram Samvat, started in 57-56 BC by the Hindu emperor Vikramaaditya and it is celebrated as New Year in many parts of India (In Gujarat, new year is celebrated on the day after the Diwali festival). It usually falls in the month of March or April. Ninth day of Chaitra is also celebrated as Ram Navmi, the birthday of God Rama. According to my mother, ancient Hindu scriptures called 'Vedas' say that the first ray of the sun fell on earth on this day, meaning that the life began on earth on this day.
There are different ways of celebrating Navratrae according to the beliefs of people from different parts of India. God's power (Shakti) is worshipped in the form of Maa Durga (mother Durga) during these nine days. Durga is worshiped in nine 'forms', which are; Shail Putri, Brahamcharini, Chandraghanta, Kushmanda, Skand Mata, Katyayini Devi, Kaal Ratri, Mahagauri, Sidhdhi Datri.
In the northern India, people (mostly women) fast for seven days and prayers are performed every morning after bathing. Some families perform Hawan or Yaj on each of the 1st eight days. On the eighth day called the Ashtami, young, adolescent, prepubescent girls are worshiped as the representatives of Maa (mother) Durga herself. This worship is called 'Kanya Poojan' (kanya=young girl, poojan=prayer of).They are invited to people's homes. The woman of the house washes their feet and then puts 'tilak', a vermilion spot, on their foreheads. They are given Kala Chana (black gram) Curry, cooked without gravy, Semolina Halwa, Poori, some money and small gifts. Girls love it, because they make good money and get many presents from the different house they are invited to on this day.
After kanya Poojan, family sits down to a feast. No 'anna' (cereal), salt or non-vegetarian food is eaten during fasting days. Only 'vrat ka khana' (fast breaking food) , see a list below, is taken once in the evening to end the fast; Kotu (Buckwheat) Poori, Potato Curry , Sago Khitcheri , Water Chestnut Halwa, Makhana Lotus Seed Burfi, Makhana Lotus Seed Kheer, Buckwheat (Kotu) pakoras in Yoghurt sauce and Singhare ka Halwa.
Contributed by Reeta Kumar of India, with the help of her mother, Amma
Eid al-Fitr - 9th April, 2024
Eid marks the end of fasting of Ramadan and beginning of Shawal for Muslims. The word Eid means celebrations or festivities. In India and Pakistan, Eid al-Fitr is sometimes known as "Choti Eid" or Smaller Eid, whereas Eid al Adha is called "Badi Eid" or Greater Eid, when festivities last longer.
Write more about it and send it to me via the contact link above, for inclusion here, with your name.
Baisakhi/Vaishakhi - 13th April, 2024
Baisakhi is celebrated on the 13th of April each year all over India. This is the Solar New year for Indians. It is on this day that Sun enters Aries, the first sign of Zodiac. This signifies the New Year. It has special significance for Hindus and Sikhs of all of India. Hindus believe that the sacred river of Gods, the Ganges (Ganga), was persuaded to descend from heaven to earth on this day many thousands of years ago, following rigorous prayers of Bhagiratha (look for the story of King Bhagiratha's ancestor King Sagara). To celebrate this, Kumbha Mela is held every twelve years at Varanasi and Haridwar. People believe that bathing in Ganges washes all their sins. Dying are given a drop of holy water of Ganges, to absolve them from any sins they might have committed.
Sikhs believe that on this day in 1699, their 10th Guru Sri Gobind Singhji gave Amrit, the nectar of eternal life, to his five disciples known as Panj Pyare (the five beloved ones). He said, "where there are Panj Pyare, there am Iâ€. This was the birth of the Khalsa religion. Sikhs take their holy book 'Sri Granth Sahib' in a procession, which is led by the 'Panj Pyaras', five senior Sikhs, who are symbolic of the original Panj Pyaras.
It is a colourful harvest festival in Punjab, where Sikhs and all Punjabis dress in colourful clothes and dance the energetic folk dance called Bhangra to the beat of Dholak, a Punjabi drum. This dance has now become very popular in UK too and often involve enactments of tilling the soil, sowing of seeds to gathering of harvest, and many local folk lore. Many fairs are held all over Punjab on this day. Special foods for this day are Sarson ka Sag, Makki Roti, Gajak, a candy like sweet made from sugar (or jagary) and sesame seeds.
On this day, harvest festival is celebrated in many other parts of India too.
Ram Navmi - 17th April, 2024
On this day, birthday of God Rama is celebrated all over India and by Hindus world over. He was born on the ninth day of the Hindu month of Chaitra, around April.
On this day, Ram temples in India and world over are decorated. Statues of Ram, his wife Sita, brother Lakshman and devotee monkey God Hanuman, are bedecked in new clothes and jewellery, prepared by devotees. Great procession takes place in Ayodhya in India, Rama.s birth place. All the statues are carried on the shoulders of devotees. People sing and dance in the streets. Non-stop renditions of Ramayana, the epic describing Rama.s life story, are read in non-stop marathon sessions lasting 24 hours or longer, all over India and throughout the world. It is the traditional story of the victory of good over evil, good being Rama and the evil in the form of Ravana, king of Lanka.
True devotees fast for 9 days, eating only once a day, after a visit to the temple, each evening. Special meals are prepared for the celebration.
Contributed by Reeta Kumar
Buddh Jayanti or Poornima (Birthday of Buddha) - 21st April, 2024
Buddha Jayanti is the birth anniversary of Lord Buddha. Buddha is pronounced as Buddh in Hindi. Buddh, Prince Siddhartha/Siddhartha or Gautam, was the son of King Shuddodhan, a Hindu king of Kapila-vastu, a kingdom near Nepal. He was born in Lumbini in Nepal, around 563 BC to 483 BC .
Before he was born, the priests predicted that he will become a sage one day. His father, the king, did not want this to happen. Therefore, he brought him up well protected from any sad experiences of life that might make him turn away from life and from his duties as a future king. But one day, Buddha persuaded his charioteer to take him out on a drive. The story is that on this drive, he saw many sad things, a diseased man, a helpless old man, a hermit who had given up everything in his life and a funeral procession. He became very sad to see so much unhappiness in the world and decided to find out the true meaning of life.
One night he crept out of his palace, leaving his sleeping wife and child behind. He was only 29 years old. He gave up his princely life style and started living like a hermit. He sat under the Peepul/peepal tree, which became known as Bodhi tree or Enlightenment tree later on, and meditated for many, many days. He eventually reached Nirvana, a state of Enlightenment or The Awakening. Prince Gautam or Siddhartha now became known as Buddh, someone who has reached enlightenment or awakening. He was 35 years old.
Buddha never established any religion, any 'ism' himself. It was his followers that started the Buddhist religion. They became known as Buddhists. He never instructed anyone to practice any rites or rituals, followed by many Buddhists now a days. He taught just to observe nature as it is, by observing one's own self. "When one ceases to react or follow blindly, then one becomes capable of real action, action arising from a balanced mind, a mind that sees and understands the truth. Such action can only be positive, creative, helpful to oneself and to others." Ref: Based on excerpt from Art Of Living.
Buddhist religion or Buddhism did not start spreading until after his death. It was taken from India to many countries by his many disciples. The word Buddhism comes from a Hindi word 'buddhi' which means 'intelligence' or 'to awaken'. Buddhism is around 2,500 years old and has about 300 million followers worldwide. Until a hundred years ago Buddhism was mainly an Asian philosophy but increasingly it is gaining followers in Europe, Australia and America. The first Hindu emperor to convert and establishes the Buddhist religion on a national level was the great Emperor Asoka/Ashoka. His son Mahinda later converted Sri Lanka to Buddhism. In 68 AD, two Buddhist missionaries from India went to the court of Emperor Ming of China, of the Han Dynasty. By 3rd century AD, Buddhism spread to Burma, Cambodia, Laos, Vietnam, and Indonesia. In 4th Century AD, it reaches Korea. In 5th century, a Buddhist university was founded at Nalanda in Bihar state of India. It was destroyed by fire in 14th century AD but its ruins can still be seen. By 538 Buddhism had spread to Japan. It became state religion of Japan in 594 AD. In 650 AD, Buddhism was established in Tibet. In 15th century AD, Buddhism became the state religion of Thailand.
The Dalai Lama lineage was established in Tibet as late as 16th century. HRH Dalai Lama is the present spiritual leader of Buddhists all over the world. He lives in exile in Dahramsala in India. Buddhists believe in love, peace, honesty and non-violence, the same principals as in Hindu religion and most great religions of the world. Buddhist do not kill or harm any living being.
Contributed by Ashok Gupta
Mahavir Jayanti - 21st April, 2024
Mahavir Jayanti (Jayanti=birthday) is an important day for Hindu Jains. It is the birthday of their 24th and last Trithankar (prophets/teacher), Mahavir. He was born more than 2500 years ago, on the 13th day of the rising moon of the month of Chaitra, in either 600- 615 BC. Jains are strong believers of 1) non-violence ahimsa- true followers of this faith would rather die than cause anyone else injury, 2) truth or satya, 3) non-stealing or asteya, 4) chastity or brahmacharya and 5) non-possessiveness or aparigrahThe Digambar sect of Jains do not wear any clothes because they believe that clothes are like all other possessions. They often live in seclusion. The Sweytamber sect of Jains wear white clothes
There are many beautiful Jain temples all over India, Dilwara, Ranakpur, Palitana are in Rajasthan and worth a visit.
(Ref: Festivals of India by Komal Mehra.)
Whit Sunday - 15th May, 2024
Eid Al-Adha - 16th June, 2024
16-20 June 2024
Eid Al-Adha means 'a festival of sacrificing sheep'. At this time, pilgrimage to Mecca is performed. This festival signifies the sacrifice of prophet Abraham. He was asked by Allah to sacrifice his only son, Ishmail, to test his faith. When Abraham was about to sacrifice his son, Allah replaced his son by a sheep. The festival of sacrificing the sheep has continued ever since that time. It comes two months and ten days following the end of Ramazan/Ramadan. The sacrificed meat is then distributed amongst the poor relatives and needy people.
Contributed by Dr. Munjoor Khan
Fathers day in UK - 16th June, 2024
Always celebrated in UK on the 3rd Sunday in June.
Father's day celebration was first started in Spokane, Washington, USA in early 20th century, 1910 to be precise. A lady called Sonora Smart wanted to celebrate the selfless love her widowed father William Smart had shown in bringing her up along with her 5 siblings, all by himself. As Mr. Smart was born in June, she chose June as the right month to do so.
In 1966, President Lyndon Johnson signed a presidential proclamation declaring the 3rd Sunday of June as Father's Day. In 1972, President Richard Nixon signed the law, which finally made it a permanent event. President Coolidge liked the idea of a national Father's Day and it was first celebrated as a national day in 1924. It is now celebrated worldwide. It is a good way to show fathers, and any father figures, that their hard work, love, care and protection is appreciated by their children. However, it is in danger of becoming smothered by cards, presents, parties, forgetting the real reasons behind it's celebration, almost like Christmas! So make sure that you make your father feel extra special, specially on this day.
Contributed by Denna Smart
Midsummers Day - 29th June, 2024
Midsummer's day, June the 21st, is the longest day of the year. On this day, the sun reaches its northernmost point, its highest point in the sky. It stands still and then begins it.s journey down. In UK, the sun is only below the horizon on this day, so it is not dark even at midnight. In more northern countries, it is the day of mid-night sun, when sun doesn.t set at all. After this daylight hours slowly decrease again, until the shortest day of the year is reached on December 22, the day of winter solstice. It has been celebrated from ancient times, because this means that the life giving sun will be here for a long time. It is celebrated it on 23rd or 24th June, by dancing around a bonfire. In UK, people visit Stonehenge in Wiltshire, to see the sunrise through the .heel stone.. It has become traditional to have Festival at Glastonbury each year, on 24th, 25th and 26th June this year.
Khordad Sal (Fasli) or Greater Noruz - 5th July, 2024
The birthday of Zoroaster, celebrated according to Shenshai calendar.
Write about it send it via the contact link, for publication here in your name.
St. Swithins day - 15th July, 2024
Traditional rhyme
St. Swithin's day if thou dost rain
For forty days it will remain
St. Swithin's day if thou be fair
For forty days 'twill rain nae more
St. Swithin was a popular Saxon bishop of Winchester and prolific church builder. His feast day is the anniversary of the removal of his remains from his requested burial place outside to an ornate shrine inside the cathedral. Legend states the forty days of rain that followed represent his tears at his displeasure at the move.
The legend continued as in the rhyme that if it rained on July 15th it would continue for forty days although meteorological evidence fails to support this. Furthermore the anniversary became an auspicious day for apple growers, as rain on his day indicated the saints were watering or christening the apples and a good crop would follow. Some apple growers still will not eat or pick apples until St. Swithin's day.
St. Swithin's emblems are raindrops and apples. It would seem appropriate to mark his festival by making an apple cake, Apple Crumble or pie. You could make some apple chutney (many recipes on this site) and try keeping it for forty days to mature!
Contributed by
John Webb
Obon - 13th August, 2024
13-15 August Obon, a Japanese Buddhist custom to honor the spirits ancestors. Families get together, visit their ancestors graves, to clean and maintain them.
It usually falls in August.
Independence Day of India - 15th August, 2024
India's Independence Day is celebrated on August 15 to commemorate its independence from British rule and its birth as a sovereign nation on that day in 1947. The day is a national holiday in India. It is celebrated all over the country through flag-hoisting ceremony and distribution of sweets. The main celebration takes place in New Delhi, where the Prime Minister raises the national flag at the Red Fort and delivers a nationally televised speech from its ramparts. In his speech, he highlights the achievements of the government during the past year, raises important issues and gives a call for further development. The prime minister also pays tribute to leaders of the freedom struggle.
Contributed by Reeta Kumar
Teej or Hariyali Teej - 17th August, 2024
Teej is an Indian festival for women and young girls. It is celebrated on the third day of the bright fortnight of the Lunar Hindu month of 'Savan' or Shravan. It falls in the calendar months of July or August. Teej denotes beginning of Monsoons in India. The word hariyali mean green everywhere, all around us.
It falls 11 days before the festival of Raksha-bandhan (see festivals section) and it is celebrated throughout Northern India. It is one of the main festivals of the state of Rajasthan and Gujrat. On this day, all women wear brightly coloured clothes and their best jewellery. They colour their hands with intricate patterns made with Mehndi or Henna. Colours of choice for clothes on Teej day are bright green, yellow, red and gold. Matching glass bangles are bought new for the occasion, bangle wallahs doing big business around this time of the year. Mothers and mother in-laws give new clothes/jewellery to their daughters and daughter in-laws. Women sing and dance, often sitting on a swing, traditionally made on a sturdy branch of a convenient tree. The folk songs cover subjects such as rains, green land, birds/peacocks singing, cool breeze, memory of their parents house, dreams of marital happiness and so on. Married women pray to Goddess Parvati to grant them marital bliss, single girls asking for a good husband. In Gujrat, Dandia dances are performed. Some women fast. Special dishes are prepared for the evening meal, usually a big, vegetarian feast.
Contributed by Reeta Kumar
Raksha Bandhan - 19th August, 2024
Raksha-Bandhan is on 30th f August this year.
Raksha = protection
Bandhan = a bond or a tie
According to Hindu calendar, Raksha Bandhan falls on the day of the full moon, Poornima, of the Hindu month of Savan or Shravan. This is the beginning of monsoon season in India.
It is a festival which celebrates the 'bond of love' between brothers and sisters.
On this day, sisters pray for their brother's wellbeing, health, long-life and prosperity of their brothers and ask for their protection in times of need.
Everyone has a bath early in the morning and wears nice clothes.
Tikka or Tilak: Sisters prepare by placing a little roli (vermilion) and rice, some sweets and a rakhi on a thali or platter. Turmeric powder can be used if roli is not available. Roli is dissolved in a few drops of water. They then place a little roli Tilak or Tikka on the forehead of their brothers. This is done by dipping the third finger of the right hand in roli and placing a spot on their brother's forehead and ten putting a few grains of rice on top.
The sister then ties a rakhi, a colourful thread on the right wrist of her brother, wishing for his long life. She places a sweet in his mouth by her own hand. Brother promises to take care of the sister/s. As a token of this, he may give her a little money or some gift, but this not necessary. Unfortunately, some families spoil the purity of the festivals by making it almost mandatory for brothers to give elaborate and expensive gifts to their sisters, and some sisters measuring their love by the size of the gift! Brothers go to work displaying their rakhi proudly on their wrist and keep it on all day.
When isters grow up, get married and leave home, they send rakhi by post to wherever their brothers are. They can ask any woman other than their wife or girlfriend, to tie it on their wrist on their sister's behalf. The reason for this is that this is a tie between a sister and brother. If a girl/woman ties a rakhi on a boy/man's wrist, it means that she is asking him to be her 'brother'.
There are many legends surrounding this festivals, these three are my favourites;
1. Once there was a war between the Gods and the Demons. The warrior king of Gods, God Indra, was worried about his chances of victory. He asked Guru Vrihaspati/Brihaspati for advice and help. According to Vrihaspati's instructions, God Indra's wife Indrani then tied a sacred thread imbued with sacred powers of the Gods, on Indra's wrist. This was named Rakhsha (protection) thread. This helped Indra to win the war.
2. During the Moghul period in India, the Maharani (Queen) Karnawati of the kingdom of Chittor in Rajasthan/Mewar, was under siege from the armies of Bahadur Shah, from the neighbouring kingdom of Gujrat. In those days, the victors took the women of a conquered kingdom as prisoners. They suffered worst fates imaginable. The Maharani sent a Rakhsha thread (protection thread) to the Mogul Emperor Humayun, who was on the throne in Delhi, asking him to be her brother and come to her aid, protect her. Emperor Humayun was well aware of the meaning of the Raksha thread. He came promptly to queen Karnawati's aid and helped her to defeat Bahadur Shah. A brother-sister bond was established between the two.
3. The wife of Alexander the great tied a Rakhi thread on king Porus's wrist, asking him to protect her husband. It is said that this is the reason why Porus never fought Alexander.
Janam Ashtami - 26th August, 2024
Janam=birth; Ashtami = 8th day. Lord Krishna was born on the 8th day of the dark fortnight of the lunar Hindu month of Bhadon. His birth is celebrated by Hindus all over the world. Nativity scenes of baby Krishna are made in temples, houses and places of work. A small statue of baby Krishna is placed in a crib (jhula), which can be pulled by a string by the worshipers to rock the baby Krishna to sleep, just like a real baby. Krishna is believed to be the re-incarnation of Lord Vishnu. His message is contained in the Hindu holy book called 'Shri Bhagwat Gita'.
Many people fast on this day. For this fast, fruits, tea and coffee etc. are allowed during the day. The evening meal is vegetarian and usually consists of several .family favourite. vegetable dishes and poories. People make sweets that are often given to a new mother, in this case to remember God Krishna's mother. These are used as prasads (sweet offerings). Some examples are:
Makhana (Puffed lotus seed) Kheer
Senvian Kheer(Vermicelli Milk Pudding)
Prayers take place at midnight, the time of His birth. A deepak, an earthenware lamp, is lit in front of His image/statue. His feet are washed with a little of the Charnamrit, which is later offered to all devotees (charan=feet; amrit=nectar). Songs of worship, the bhajans and keertans, are sung by devotees. Singing is often accompanied with devotional dances. At midnight exactly, God Krishna's Arti, "Om Jai Jagdish Hare" is sung by everyone. Then the prasads/sweets listed above are given to all. Charnamrit is served either in small earthenware cups called Kulhars, or in the right palm cupped above the left palm, the traditional old fashioned way of serving Prasad.
Hindu New Year Vikram Samvat - 2nd November, 2024
Hindu New Year, Vikram or Bikram Samvat. It is followed by traditional Hindus in Northern India and in Nepal. It is based on lunar months, it is celebrated on the Chaitra Shukla Paksha, the first day after Amavasya (the dark night), on the first day of new moon. It is the first day of the Hindu month of Kartik. It falls in March – April of of the Gregorian calendar.
Vikram Samvat 2079 BS, Start of Hindu New Year - 16th November, 2024
In most parts of India, start of Vikram Samvat, the Hindu calendar year, is considered to be on the 1st day of the Hindu lunar month of Chaitra, which falls in March-April. The Vikram Samvat calendar is said to be 56.7 years ahead of the solar Gregorian calendar.
Vikram Samvat was started by king Vikramaditya of Ujjain, in India. Vikramaditya or Chandra Gupta II, was the 2nd grandson of King Chandra Gupta I and the son of King Samudra Gupta. He was one of the most progressive king of the ancient Gupta dynasty that ruled India from 320 AD - 520 AD. It is said that Vikram Samvat year used to start in the Hindu month of Kartika originally, on Diwali day or the festival of light. Later on, it was changed to the month of Chaitra, to synchronise with the Shaka calendar, which had been running since around 5500 B.C. In Gujarat, the start of Vikrama Samvat, or the Hindu New Year is still celebrated on Diwali. This day is also the beginning of Navratras.
It is difficult to be accurate about the history of ancient India. It was mostly kept in ancient Indian universities like Nalanda and Taxila, in scriptures and on stone tablets and pillars of temples. Unfortunately most were destroyed during the 700 years of Mughal Empire. 9 million scriptures were said to have been burnt in Nalanda University alone and 60,000 Hindu temples were destroyed completely. Many records were altered/lost during the British Empire).
New Year is celebrated in different parts of India as follows;
North India 1st day of the Hindu lunar Month of Chaitra
Kashmiri Hindus 1st day of the Hindu lunar Month of Chaitra.
Punjab Baisakhi, beginning of spring-13th April.
South India, 14th April
West Bengal, 13th-14th April
Hindu calendar has following months;
Chaitra March-April
Vaishakh April-May
Jyeshta May-June
Asaadh June-July
Savan or Shraavan July-August
Bhadrapad August-September
Ashwin September-October
Kaartik October-November
Marga-sheersh November-December
Paush December-January
Maagh January-February
Phalgun February-March