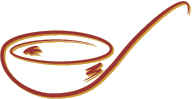 Mamta's Kitchen
Forum Thread - The Chef - Isidore Coelho
You may also reply to this thread.
Author
Message
Vernon Da Fonsec, on 15/7/2020 11:45am

---

Hi Mamta, thank you for trying to contact Steve, hopefully he will see our posts in the near future. All the very best, Vernon

Gia Fernandes, on 15/7/2020 02:13pm

---

Hi!

The Chef by Isidore Coelho is available at Amazon India, here's the link:

https://www.amazon.in/Chef-Isidore-Coelho/dp/8171082300/ref=sr_1_1?crid=3DIYXJRG4XZYH&dchild=1&keywords=the+chef+isidore+coelho&qid=1594818562&sprefix=the+chef+isi%2Caps%2C480&sr=8-1

It's sold by St. Paul's/Better Yourself Books

My brother ordered a copy and we just received it today! Look forward to trying out these amazing heirloom recipes!
You may reply to this thread.