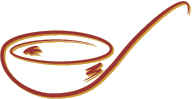 Mamta's Kitchen
Forum Thread - question about nan recipe
You may also reply to this thread.
Page: 1
Author
Message
sonia, on 8/6/2006 07:09am

---

Hi.. I am regular visitor of this site and this is the first place i refer to if I am trying something new. I have a little confusion regarding your naan recipes. 2 recipes call for 1 1/2 tsp of dry yeast (peshawari nan and keema nan) and one recipe calls for 1 1/2 tbsp of dry yeast (plain nan). is this correct? i just wanted to confirm before I try because I already had a couple of flop attempts before (without yeast nans :))

also, what is 'active' yoghurt?

Great job with the site!

Thank you

Mamta, on 8/6/2006 03:37pm

---

Well spotted!

I would use roughly 3/4 tsp. yeast per cup of flour. It is not an exact science. If you have longer time to let the dough rise, you can add less. It should rise to roughly double. This takes less time and less yeast in hot climate and more in colder climate. If you add egg and baking powder to the dough, you can even do without the yeast. I will make it clear in all naan recipes. Thanks for pointing out the discrepancy.

Mamta

Sonia, on 8/6/2006 04:37pm

---

Thanks a ton for your prompt reply!!!!
Page: 1
You may reply to this thread.