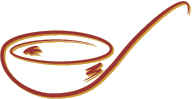 Mamta's Kitchen
Forum Thread - Murtabak recipe
You may also reply to this thread.
Page: 1
Author
Message
Laura Gosling, on 3/8/2023 04:39am

---

Hi Mamta, hope you and Rakesh are well.

We have just enjoyed a delicious Murtabak on holiday in Singapore and I wondered if you had a recipe for the dough. Or maybe one of your other recipes for Roti Canai etc might work?

/Laura

Mamta, on 5/8/2023 06:31pm

---

Hello Laura

Here is the recipe from a Chinese/ Malaysian friend of mine, who is no more. You can try and see if it works for you.

https://www.mamtaskitchen.com/recipe_display.php?id=10447

Mamta
Page: 1
You may reply to this thread.