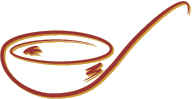 Mamta's Kitchen
Forum Thread - Favourite vegetarian side dishes (not deep fried)
You may also reply to this thread.
Page: 1
Author
Message
Caro, on 13/3/2023 12:35pm

---

Hello! I've tried a couple of Mamta's meat curry recipes (Chicken Methi and Lamb Khada Masala) and and they're fabulous. I'm looking for some recommendations for really nice vegetarian curries or side dishes - I'm a bit overwhelmed by the sheer number of choices on here :-). I'm having a dinner party, so more complicated / time-consuming recipes are fine.

I don't want to deep fry anything (mostly because I want to prep ahead of time rather than being stuck in the kitchen frying things :-) )

One of my guests can't have lentils or chickpeas.

Any ideas?

Mamta, on 14/3/2023 02:19pm

---

Hello Caro

Sorry about having too many recipes. Indian cuisine is vast, different from each province and from each community within that province.

The easiest way to deal with it is to decide which vegetables you like and would like to cook. Then choose a recipe for it. So what are your favourite vegetables?

Mamta

Caro , on 16/3/2023 03:25pm

---

Thanks for replying! I love most veggies. My favourites are probably spinach, cauliflower, courgette and cabbage.

Mamta, on 17/3/2023 10:14am

---

Hello Caro

If you search for a named vegetable and then tick the Indian, Vegetarian, Main below the search window, you will get only Indian recipes.

Mamta
Page: 1
You may reply to this thread.