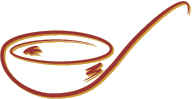 Mamta's Kitchen
Forum Thread - Chicken Pasanda
You may also reply to this thread.
Page: 1
Author
Message
JAGDISH SASTRY, on 28/6/2021 01:11pm

---

In your Chicken Pasanda recipe in Notes you mention not to cook yogurt straight from the fridge. But in your Method, there is no mention of Yogurt during cooking. It is used only for marinade. Can you please reconcile this ? Thanks.

Mamta, on 3/7/2021 12:46pm

---

Sorry for the late reply Jagdish. We have been busy moving house!

Yoghurt is mentioned in marinade ingredients. In the second step, the recipe asks to mix marinade ingredients.

Mamta
Page: 1
You may reply to this thread.