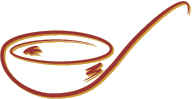 Mamta's Kitchen
Forum Thread - Post about Dal, confused
You may also reply to this thread.
Page: 1
Author
Message
Teri , on 23/3/2021 09:49am

---

Hello

I would love to know a bit more about the different kinds of pulses used, and when to use a particular type. I use a lot of the standard green and red lentils, I'm fascinated by urad Dal - which is not available where I live, - I'd like to experiment a lot more, to know what is interchangeable and why it might not be, anything really :)

Mamta, on 23/3/2021 11:39am

---

Hello Teri

See if this answers your questions;

How To Recognize & Cook A Few Common Indian Dals (Lentil)-A Collection of Dal Recipes
Page: 1
You may reply to this thread.