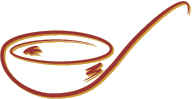 Mamta's Kitchen
Forum Thread - Healthy Breakfast Ideas ??
You may also reply to this thread.
Page: 1
Author
Message
Jessica, on 27/1/2021 08:24am

---

Breakfast is a key to success in a whole day. Give you energy and confidence at every step. But if the breakfast is not healthy, then you will be a sleepy person on all occasions. So, share your thoughts and opinions about healthy breakfast, what to eat, when to eat, how to eat and where to eat?

I am from Las Vegas.

Thanking you
Page: 1
You may reply to this thread.