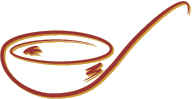 Mamta's Kitchen
Forum Thread - Sous Vide
You may also reply to this thread.
Page: 1
Author
Message
Martin, on 5/1/2021 07:44pm

---

Hi, I got a Sous Vide bath, water circulator and vacuum sealer for Christmas. Has anybody got any experience of using this method to cook?

Regards,

Martin

Kavita Favelle, on 5/1/2021 08:51pm

---

Hi Martin

Yes I do, here are some posts over on my blog!

Kavey

https://www.kaveyeats.com/tag/sousvide

Martin, on 29/6/2021 03:09pm

---

Thanks for the link Kavey. I'm looking forward to trying some of he recipes.

Kavey, on 5/8/2021 04:15pm

---

You are welcome, hope you've had some good meals already!
Page: 1
You may reply to this thread.