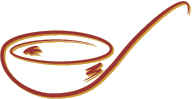 Mamta's Kitchen
Forum Thread - Bombay Duck
You may also reply to this thread.
Page: 1
Author
Message
Martin Webb, on 19/11/2020 09:21pm

---

Hi Mamta, I'm doing a cooking session centred around fish dishes. Alongside Surstromming (for the brave) I want to cook a dish using Bombay Duck. Not the dries and salty version but the fresh or frozen fresh option. Have you any idea where I could get hold of this? I believe it is also known as bombil or bummalo.

Thanks, Martin

Mamta, on 20/11/2020 01:42pm

---

Hello Martin

I thought Bombay Duck import was banned in UK, but this place seems to have it according to mr. Google. Google also says that you can use dry herrings instead.

thefishsociety.co.uk

Several people seem to be selling it on eBay, not sure how genuine that would be.

Good luck with Surströmming?!

My husband used to love it. He did locum jobs in Sweden in Holidays in our youth, to earn some extra money. As junior doctors we did earn much money then. It smelled really horrible!

A friend once got us a couple of tins from Sweden and we invited a few friends to taste it. They were brave enough to try it, ate it at the bottom of the garden. It did stink though! Most of us stuck to normal food!

It is nice to hear from you after a long while. Hope you are keeping well ?

Mamta
Page: 1
You may reply to this thread.