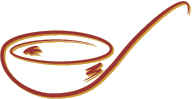 Mamta's Kitchen
Forum Thread - Amla murabba recipe:13378
You may also reply to this thread.
Page: 1
Author
Message
Jinal, on 26/10/2020 05:59pm

---

For making murraba for year long and little dry which can be preserved for year long what should be done

Mamta, on 27/10/2020 07:23am

---

I have never done this, so don't have an answer to it.

Mamta

vjbunny, on 21/12/2020 08:04am

---

Adding cinnamon said to preserve actually good quality sugar ensures good preservation make sure to use small jar for daily usage dont open the big jar often use dry spoon n dont let moisture keep in cool clean dark place
Page: 1
You may reply to this thread.