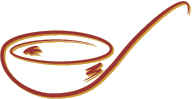 Mamta's Kitchen
Forum Thread - RECIPE12880
You may also reply to this thread.
Page: 1
Author
Message
DERMOT MCCABE, on 2/10/2020 06:27pm

---

When and how are the Baries added , please?

Mamta, on 3/10/2020 07:06am

---

Hello Dermot

I am sorry about the delay in replying, I had to wait until I had time to get to my desktop computer. I find the editing too fiddly on a mobile phone!

Thank you for pointing out the mistake, I had forgotten to mention Baries under the 'Method'! It is all corrected, please take a look again.

Mamta
Page: 1
You may reply to this thread.