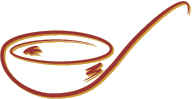 Mamta's Kitchen
Forum Thread - recipe:13946
You may also reply to this thread.
Page: 1
Author
Message
Sinead, on 9/5/2020 12:14pm

---

In the second part of this recipe (the sauce) the method in the 2nd bullet point states (add ingredients**). I'm unsure what these ingredients are so would be grateful for some help. Many thanks

Mamta, on 10/5/2020 02:08pm

---

Well spotted Sinead!

I have added the missing, optional ingredients;

Optional ingredients for the sauce**

1-2 bay leaves

4-6 cloves

5-6 whole black peppers

1-2 cm.piece of cinnamon stick or cassia bark

Mamta
Page: 1
You may reply to this thread.