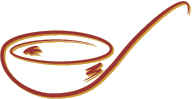 Mamta's Kitchen
Forum Thread - Beetroot Rajita [recipe:12849]
You may also reply to this thread.
Page: 1
Author
Message
(unknown), on 7/10/2019 02:06pm

---

Hi and thank you for your collection of wonderful dishes. I'd like to point out that the ingredient list of the recipe above mentioned does not include Coconut while point 2 and 3 of the instructions mentions it. if we need to add coconut how much?

Thanks

Niki

Mamta, on 7/10/2019 10:14pm

---

Hello Niki

No, there is no coconut, it was a typing error. I have deleted it.

Thanks for writing in

Mamta

PS You have got me thinking; coconut may actually taste quite nice in it. I may try it at some point.

Mamta
Page: 1
You may reply to this thread.