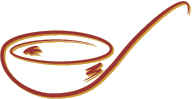 Mamta's Kitchen
Forum Thread - Need to break besan ladoos to make barfi shape..Need to know a proper way
You may also reply to this thread.
Page: 1
Author
Message
Deepika, on 15/9/2018 06:00pm

---

Hello..I would like to know a method to convert besanladoos into barfi shape as my kid is not eating in ladoo form ..But she likes to eat the same material in barfi form previously many times..Please suggest

Mamta, on 16/9/2018 06:45am

---

Children can be funny like this sometimes. May be your child finds finds it hard to bite into a round shape! A child only has a little mouth :)!

If your laddoos are too firm, heat in microwave oven for 10-15 seconds, no more. This will soften the ghee in them. Then you can slice them with a sharp knife.

Next time, try making these, instead of laddoos;
Page: 1
You may reply to this thread.