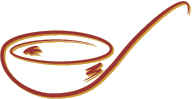 Mamta's Kitchen
Forum Thread - Besan ladoo
You may also reply to this thread.
Page: 1
Author
Message
Mini, on 13/9/2018 10:20am

---

While roasting my besan has left crumbles, is it burnt? Can i do soemthing before binding it? Coz when i am making balls, its not getting set as well.. its getting powdery. Please help as when i made it last time with less quantity it came out to be perfect.

Mamta, on 13/9/2018 12:20pm

---

Probably not enough ghee is the problem. Difficult to say without looking. Can you post your photos and comments on https://www.facebook.com/mamtaskitchen/
Page: 1
You may reply to this thread.