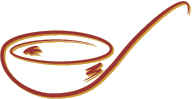 Mamta's Kitchen
Forum Thread - Fish curry with saffron
You may also reply to this thread.
Page: 1
Author
Message
SteveAUS, on 21/8/2018 12:33am

---

Hi Mamta

Hope you are well. A couple of years ago I did a fish curry from your site but now I cant find it. It was very mild, positive it was made with saffron. The recipe had pictures and from memory it was quite yellow. The search function has changed. It used to have more options to search.

Any ideas?

Thank you

Steve

Mamta, on 21/8/2018 06:45am

---

Hello Steve, welcome!

I have not deleted any recipes. I do however edit recipes from time to time, but then say when it was edited in introduction.

Was it something like these?

Pete has made search facility more user friendly. If you put in fish + saffron in the search box, you will find that what you are looking for is in the top section of results.

Pete will perhaps explain it better.

Mamta

PS I now have a mamtaskitchen facebook page too, if you are interested; https://www.facebook.com/mamtaskitchen/

Ganders, on 21/8/2018 11:26am

---

I made some changes to simplify the search page, but you're not the first to find it less easy to use than the old one!

As Mamta says, simply searching for "fish saffron" pulls up some likely candidates (in the new search engine the "+" is unnecessary), but if you prefer I have now enabled the old search page - just follow the link from the current search page.

I'm working on a far more capable search page, which will hopefully address this (and other) issues!

SteveAUS, on 21/8/2018 11:19pm

---

Hi Mamta

My mistake it was this one: https://www.mamtaskitchen.com/recipe_display.php?id=10611

I had a look in my folder and found the print out.

Must've been a dream! LOL

Enjoying your daily facebook posts too.

Cheers!

Steve

Mamta, on 22/8/2018 09:04am

---

I am glad you found it :)

SteveAUS, on 23/8/2018 11:40pm

---

The Muglhai fish curry sounds very nice also! Oh the decisions the decisions!!!!

Mamta, on 24/8/2018 06:57am

---

:)
Page: 1
You may reply to this thread.