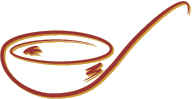 Mamta's Kitchen
Forum Thread - Curd rice
You may also reply to this thread.
Page: 1
Author
Message
Denise Bergmans , on 12/4/2018 09:57am

---

Hello Madame ,

I,m was trying to make the curd rice .

But Chana dal and urad dal was not soft ,,,i,m confused about it .

Need i first to boiled the dal ??

Thanks in advance

Warm regards , Denise

Mamta, on 12/4/2018 08:17pm

---

No, dals are not boiled. When added to hot oil, they turn brown and become crunchy. They soften a bit during the rest of the coking, but not soft, not like in a traditional Dals.

Adding of these two Dals in very small quantities during the 'tempering', is traditional to many south Indian dishes.

Mamta
Page: 1
You may reply to this thread.