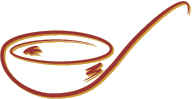 Mamta's Kitchen
Forum Thread - suggestion for making egg cubes curry
You may also reply to this thread.
Page: 1
Author
Message
R.mounika, on 27/3/2018 08:08am

---

tomorrow i am going to participate in a cooking competetion in wich i should make egg cubes curry so need some suggestion and recepie to make it ah nice dish

Mamta, on 27/3/2018 03:59pm

---

Is egg cube curry made with hard boiled eggs cut into cubes and added to a curry sauce/gravy?

This is my egg Curry recipe; http://www.mamtaskitchen.com/recipe_search.php

Helen Bach, on 27/3/2018 11:35pm

---

I think that the egg cube curry is made from steamed omelete, Mamta, I can't remember this as being Indian?

Mamta, on 28/3/2018 08:39am

---

Thanks Helen, I just googled it. Here is a recipe from Indian master chef Sanjeev Kumar;

http://cookingshooking.com/recipe/wcaf/

One from another master chef of Vah-Re-Vah

https://www.vahrehvah.com/omelette-curry-recipe

Well, I had never come across it before, but why not? It will look a bit like paneer curry.
Page: 1
You may reply to this thread.