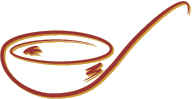 Mamta's Kitchen
Forum Thread - Choosing a hand mixer
You may also reply to this thread.
Page: 1
Author
Message
KatharinaK, on 1/11/2017 01:49pm

---

Hello! Preparing delicious desserts is my hobby #1 :D Even some of my friends ask me to prepare cakes, cookies, and cupcakes for some holidays as Bday or Halloween. It is such an honor that they trust me and believe in me. But three days ago I've got a problem - my lovely mixer broke. I had been using it for 11 years. Now I don't have any idea, which one to buy. What mixer do you use?

Thanks in advance.

Mamta, on 2/11/2017 06:40am

---

Hello Kathatrinak

I have following;

Kenwood food processor and blender; https://goo.gl/usLqLo

Kenwood HDP406 Hand Blender, 800 W; https://goo.gl/8UzDPV

Panasonic SD-2511B Multi-Function Bread Maker; https://goo.gl/rJSnLJ

An old hand beater and dough hook, I only use the beater section of this, from Siasnbury's. This does not have a brand name, probably made specially for them once upon a time.

I am very happy with all of them. However, they are not personal recommendation, there are probably a lot of newer, better models.

Mamta

Anna, on 2/11/2017 12:59pm

---

I can also recommend this review of hand mixers https://www.bestadviser.in/hand-mixer
Page: 1
You may reply to this thread.