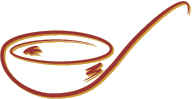 Mamta's Kitchen
Forum Thread - Desserts (follow up)
You may also reply to this thread.
Page: 1
Author
Message
Martin, on 30/10/2017 07:53pm

---

I should have added that I'm looking for a dessert suitable for a vegan. Any ideas?

Thanks again,

Martin

Mamta, on 31/10/2017 07:11am

---

Most Indian desserts are milk based, but you can substitute it with almond milk. My GM refused to have milk from the milkman whose hygeine standards she was not sure of. So she used to make milk with almonds or melon seeds by grinding them in water and the boiling the mix. She made all sorts of milk pudding in the milk.

Vegan Indian desserts off the top of my head could be one of these;

Rice pudding or a ground rice pudding (phirni) cooked in almond/melon seed milk. You can buy packs of such seeds at most decent Indian grocers.

Besan burfi/laddoo

Boondi in syrup

Jalebi

Semolina halva

Pumpkin halva

Carrot halva using almond milk

Poorn Poli

Malpua

Or simply make a nice fruit salad. It is very welcome after a rich Indian meal. Most of our friends prefer it to very sweet sweets these days.

Have a great party. I would love to see a few photos of your food :). You can post them on https://www.facebook.com/mamtaskitchen/

Martin, on 31/10/2017 08:17pm

---

Great ideas, thank you!. I think the fruit salad idea would be great for both vegan & non-vegan guests. I'm thinking of a melon dish - there are still some nice Charentais available.

Best wishes to you & Kavi,

Martin

Mamta, on 1/11/2017 08:15am

---

You can serve a seasonal fruit salad with dairy free ice-cream. Melon is good too, but these days they are past their best and are often duds!

Whatever you cook/serve, have a great meal. Would love to see some photos of your efforts. You can share them with us on https://www.facebook.com/mamtaskitchen/

Best wishes

Mamta
Page: 1
You may reply to this thread.