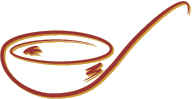 Mamta's Kitchen
Forum Thread - Desserts
You may also reply to this thread.
Page: 1
Author
Message
Martin, on 30/10/2017 07:51pm

---

Hello Mamta, I'm going to serve Gulab Jamun and Jalebi at a meal. I sort of think that they might benefit from being seved with a little syrup. Would that be the usual practice? I know that the Gulab Jamun in particular will have absorbed a lot of the cooking syrup, but I'm concerned that they'll be a bit dry. Would you think about serving with evaporated milk for instance?

Best wishes,

Martin

Mamta, on 31/10/2017 06:56am

---

Martin, Gulab Jamuns are usually served in a bowl, sitting in a little syrup. Then people pick one or two as they wish. Some people take a little syrup too, most don't.

Jalebies are lifted out of the syrup within minutes, otherwise they will get soggy. They should be served hot and crisp for best result. You can serve them cold, but they should not be soggy. It is one of my early recipes. I need to revisit it and update it. I have added one sentence at step 8, you can use a plastic bottle with a nozzle, the type used for serving tomato ketchup etc., instead of an icing bag, you will have better control.

Which recipe are you following?

Will you be taking any photos?

Martin, on 31/10/2017 08:26pm

---

I'm buying the desserts from my local 'Asian'. Since they come with no syrup, I had to ask the question about syrup. I'm serving 3 starters, 4 main courses, 2 or 3 side dishes and 3 desserts (2 of which I'm buying). With chutneys (6), popadoms. paraths and nans I just couldn't take the time to cook the Julabi & jalebi being unpracticed!

Fingers crossed for the evening!

Martin

Mamta, on 1/11/2017 08:12am

---

Have a great evening :)!
Page: 1
You may reply to this thread.