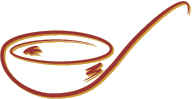 Mamta's Kitchen
Forum Thread - Date & Key Lime Pickle
You may also reply to this thread.
Page: 1
Author
Message
Neil, on 7/5/2017 10:43pm

---

I'm looking for Harvey Day's recipe for Date & Key Lime Achar. Share if you please!.

Mamta, on 8/5/2017 10:39am

---

Sorry, I don't have his book.

It is available at;

Amazon for a penny; https://www.amazon.co.uk/d/Books/Complete-Curries-Harvey-Day/0718211340

On ebay for £00.90

Kavey, on 4/8/2017 09:02am

---

We cannot share copyright recipes from peoples' books here, that would be theft. Best to buy the books!
Page: 1
You may reply to this thread.