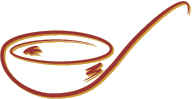 Mamta's Kitchen
Forum Thread - Shabdeg
You may also reply to this thread.
Page: 1
Author
Message
Helen Bach, on 15/1/2017 05:44pm

---

weather poor, so I though I would cheer up my lovely partner with a warming meal this evening, Rogan Josh would be appropriate, but as we bought some baby turnips on Friday, that I thought I would have a go at Shabdeg. Those not familiar with the dish will be interested to know that it is a slow cooked one, as Shab means night in some language (Persian or Kashmiri) and the deg part means a large cooking pot, I read.

It uses lamb (I used lamb steaks, almost lean) and turnips, which are fried to golden before adding to the onions/ginger/garlic in the pot (I used one of my trusty tagines as it allows braising on top of the cooker). I also added some small potatoes and very long carrots to see if they would be suitable candidates for replacing baby turnips.

We will be eating this with bread (not Indian, but a large fluffy bloomer, which will soak up much of the gravy!) and mint raita.

Mamta, on 16/1/2017 06:18am

---

Enjoy, sounds lovely :)

I love turnips too, bought some fresh ones with leaves attached. I will be cooking them today at some point Turnip with Greens
Page: 1
You may reply to this thread.