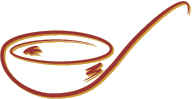 Mamta's Kitchen
Forum Thread - Which one tap is Best for kitchen?
You may also reply to this thread.
Page: 1
Author
Message
Adeeba Chaudhry, on 10/1/2017 10:15am

---

Hello,

I need new tap for my kitchen sink please suggest anyone.May be it sensor or Hot water tap.i need best brand with awesome quality at lowest price.

thanks,

Mamta, on 12/1/2017 09:48pm

---

It is a totally personal choice. Perhaps you should go to a kitchen supply store and look at all the options?
Page: 1
You may reply to this thread.