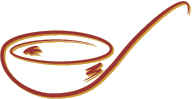 Mamta's Kitchen
Forum Thread - Pressure Cooker cooking times
You may also reply to this thread.
Page: 1
Author
Message
Nigel, on 14/12/2016 09:34pm

---

I live in England and our pressure cookers don't whistle like they do in India. Many recipes for dal measure the cooking time in whistles, is there a simple way of converting whistles to minutes?

Mamta, on 15/12/2016 08:10am

---

Tell me which dals you cook usually,I will try to tell you the times. Most times given are only rough guides, because dals quality varies, pressure cooker performances vary and how long you have soaked them beforehand makes a difference.
Page: 1
You may reply to this thread.