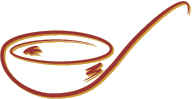 Mamta's Kitchen
Forum Thread - Visit the Home page to see a fantastic recipe video of Mamta
You may also reply to this thread.
Page: 1
Author
Message
Kavey, on 3/9/2016 08:36am

---

Mamta has been working with Simply Beef and Lamb on their latest campaign. Visit the home page and see the News section to learn more, and to watch the fantastic video they filmed of her making her delicious Meatball Curry. You can also access the campaign flipbook there, with recipes and cooking tips from mum and others.
Page: 1
You may reply to this thread.