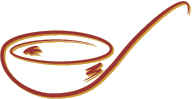 Mamta's Kitchen
Forum Thread - Vindaloo Chicken Curry 1, Mamta's
You may also reply to this thread.
Page: 1
Author
Message
Dave82, on 22/7/2016 03:14pm

---

Hi, I was just wondering does the instruction to put the whole spices into the blender include the cinnamon stick too?

Thank you.

David

Mamta, on 22/7/2016 05:12pm

---

Hello David

Cinnamon is a bit tough. My grinder can deal with it, even then i break it up a little. You can use ground cinnamon, if you like.

By tge way, most Indians use cassia bark in place of cinnamon. It is a rougher bark and sold at Indian grocers, generally labled as cinnamon.

Mamta
Page: 1
You may reply to this thread.