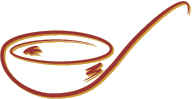 Mamta's Kitchen
Forum Thread - Frozen Thandai
You may also reply to this thread.
Page: 1
Author
Message
Raj Verma, on 18/6/2016 08:15pm

---

Hi all

I hope someone could help me, I bought a famousbrand of thandai bottle and have no clue how does it come out of the bottle. Can someone please help me on this.

Mamta, on 19/6/2016 12:04pm

---

Difficult to answer a question which is difficult to follow. What type of top does it have? Can you post this query with a photo here; https://goo.gl/KnPcdH
Page: 1
You may reply to this thread.