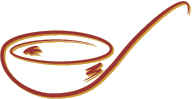 Mamta's Kitchen
Forum Thread - Diary free biryani recipe
You may also reply to this thread.
Page: 1
Author
Message
fshakoor, on 16/6/2016 08:35am

---

Hi Mamta and all,

Do you, or anyone here have a yoghurt free biryani recipe (for someone diary intolerant)? Or do you know what I can substitute instead of the yoghurt please?

Thank you.

Mamta, on 16/6/2016 07:15pm

---

As the person before me has said, you could omit the yoghurt from the recipe. It will be slightly different, but you could get away by increasing the tomatoes a little, even just omitting the yoghurt.

I do have some dairy free biryanies on this site. If one says add Paneer chesse, just don't add it.

Lamb Biryani Rice. You omit yoghurt.

Mamta

pendant, on 19/6/2016 01:54pm

---

I'm pretty intolerant of my diary, too!
Page: 1
You may reply to this thread.