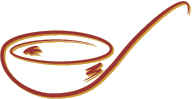 Mamta's Kitchen
Forum Thread - Cooking Indian food on demand quickly
You may also reply to this thread.
Page: 1
Author
Message
fshakoor, on 15/6/2016 09:15am

---

Hi Mamta and all,

I hope you guys are all well. I have a seriously unwell parent who wants Indian food on demand (usually rice with curry). I wanted to get some ideas on how I can prepare these dishes really quickly. I was thinking of making the paste masala in advance and freezing it in small portions (what do I use to freeze it in portions - ice cube trays freezer bags?) And then just defrosting a small portion of the paste masala and adding the meat fish as required etc.

Has anyone got any other, or better ideas?

Thank you.

Mamta, on 15/6/2016 01:04pm

---

Hello fshakoor

I am sorry to hear about your parent's illness, hope they get better soon.

You can make a basic curry paste and freeze it in small jars (I never throw away any jars, they are great for freezing small portions of things). Keep one jar defrosted in the fridge, because defrosting when you need it takes time.

Other alternative is to fry Onions in bulk and keep them in the fridge. they will happily last in the fridge for a week. They are the ones that take time, rest is quick. Going this way gives you the option to make different types of curry sauces, rather than just one type.

I have a few recipes for Basic Curry Sauce on this website, you are welcome to take a look.

Best wishes

Mamta

fshakoor, on 16/6/2016 10:04am

---

Thank you Mamta!
Page: 1
You may reply to this thread.