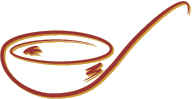 Mamta's Kitchen
Forum Thread - Pressure cooker
You may also reply to this thread.
Page: 1
Author
Message
James, on 3/5/2016 09:19pm

---

Hi all

I do a lot of Indian cookery and am considering purchasing a pressure cooker but am not sure whether the end results of my curries will taste inferior to using a regular pan.

My normal method is to flavour oil, brown onions slowly, fry ginger and garlic, add spices, add meat etc etc. Generally it takes me approx 1-2hrs or longer if using beef or lamb to tenderise.

Does anyone use a pressure cooker and what is your experience/view?

Thanks

James

Mamta, on 4/5/2016 06:13am

---

hello James

I use pressure cooker a lot, especially for chickpeas, beans and most of my lentils. It is an Indian thing, everyone in India has at least one pressure cooker. At meal times, you can hear the hissing as you walk down a residential street. I currently have 4 different type/sizes and use them regularly. They are good for when you are cooking mutton or cheaper cuts of meat, saving you a lot of time. Be guided about the time, from the enclosed manual.

I tend to use slow cooker a lot now a days, because I am home (retired) and can check after a few hours.

Take a look here, it may give you some idea. Pressure cookers do vary in their performances, so start with less time, increasing as you learn.
Page: 1
You may reply to this thread.