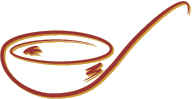 Mamta's Kitchen
Forum Thread - milk curdles when poured in lauki halwa
You may also reply to this thread.
Page: 1
Author
Message
PRIYANKA , on 11/2/2015 06:20pm

---

At what temperature should the milk be poured. And at low flame or high.

When it should be added to halwa.

Mamta, on 12/2/2015 07:41am

---

Hello Priyanka

Fry lauki (bottle gourd) in ghee first, until most of its water is evaporated. In the mean time, let the milk simmer so it reduces in volume to roughly half. Amount of milk depends upon how creamy you want your kheer. Add hot milk to hot lauki and simmer briskly, until right consistency is reached. Sweeten, add nuts and cardamoms and serve.

If you add cold, non reduced milk, it is more likely to curdle. Also, you have to boil the milk +lauki mix for a long time and the halva becomes mushy.

Anita, on 5/8/2020 06:41am

---

Hi, i was making dudhi halwa and i put in milk which was not reduced. It split . What can i do now

Mamta, on 5/8/2020 04:04pm

---

Once the milk is curdled, you can't do anything about it. Sorry!
Page: 1
You may reply to this thread.