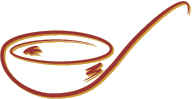 Mamta's Kitchen
Forum Thread - Dhokla failure
You may also reply to this thread.
Author
Message
Kantimati Iyer, on 1/5/2020 09:06am

---

Due to incorrect steaming, the water went in the batter and the dhokla turned half cooked and sticky, what do I do with that batter now

Mamta, on 1/5/2020 09:32pm

---

I don't know what you can do to rescue that, sorry!

Mamta

Neha, on 10/7/2020 11:38pm

---

Kantimati - just keep steaming it unti it is cooked through. You can still eat it. Alternatively you can dry fry it in spices and serve vaghera dhokla.
You may reply to this thread.