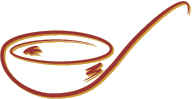 Mamta's Kitchen
Forum Thread - Besan ke laddoo problem - please help!!
You may also reply to this thread.
Author
Message
Mamta, on 26/11/2020 08:54am

---

How much salt? Same amount as you would add of sugar? If that is the case, then it is too much and you have to throw it away.

If you have added normal amount of salt, make Besan Chilla with some vegetable grated and added to the batter, to reduce the salt, or make Kadhi or besan Gattae.

All recipe are on this website, you can also find a few on WWW.

Mamta

DT, on 18/4/2021 09:16pm

---

Just a tip if your laddoos are undercooked. Bake them in an oven at 350 degrees for 10 minutes. It worked perfectly for me.

Mamta, on 19/4/2021 01:31pm

---

Great idea DT.

Mamta

RUCHI , on 2/6/2021 12:29am

---

My besan ladoo are little jiggely. Matlab not retaining the shape. Taste wise they r good but shape seems to become flat in some time.

I added sugar while besan was hot. Now how to make it right. Perfect round shape?

Mamta, on 2/6/2021 09:36pm

---

Did you put too much ghee perhaps?

BHAWANI, on 14/6/2021 07:36am

---

WE HAVE PREPARED BESAN CHAKKI AND ALSO ADDED SUGAR AFTER THAT WE HAVE TEST THE CHAKKI THE BESAN IS RAW WHAT WILL DO TO AGAIN FRY BESAN.

ALSO PLZ NOTE SUGAR ALREADY ADDED.

Mamta, on 15/6/2021 07:58am

---

Why would you add sugar to Besan before making sure that it is properly roasted?

I don't think you can roast it after adding sugar, it will burn/become chewy as sugar melts when you fry it. Put it down to a learning experience, you will never make this mistake again :) . We have all made mistakes, you are not alone !

Better luck next time!

Mamta

May be someone else here has a bright suggestion?
You may reply to this thread.