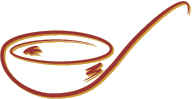 Mamta's Kitchen
Forum Thread - remedy to rectify besan ladoo consistency
You may also reply to this thread.
Author
Message
Samiksha monga, on 31/5/2021 02:40pm

---

How much more besan should I roast and for how long before adding it to my existing dough of ladoo?

Mamta, on 31/5/2021 05:24pm

---

Hello there

You don't say how much Besan you have already got and why you would want to add more to it. So your question is impossible to answer!

Why don't you look at the Besan laddoo recipe here and work it out from that. It is my late mother's recipe, so is very well tested and tried. Besan (Gram Flour) Laddoo Sweet Balls
You may reply to this thread.