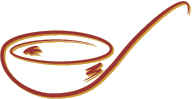 Mamta's Kitchen
Forum Thread - remedy to rectify besan ladoo consistency
You may also reply to this thread.
Author
Message
Samiksha monga, on 31/5/2021 02:40pm

---

How much more besan should I roast and for how long before adding it to my existing dough of ladoo?

Mamta, on 31/5/2021 05:24pm

---

Hello there

You don't say how much Besan you have already got and why you would want to add more to it. So your question is impossible to answer!

Why don't you look at the Besan laddoo recipe here and work it out from that. It is my late mother's recipe, so is very well tested and tried. Besan (Gram Flour) Laddoo Sweet Balls

Vidhi, on 6/8/2021 07:01pm

---

I was making besan ladoo. I normally do it well.

After proper heating the gram flour and after mixing sugar powder, accidently my daughter added one glass of water in to it.

Kindly advice, what to do.

Mamta, on 6/8/2021 10:05pm

---

Set it in a tray and make burfies, may be.

Or Besan Halva?

Mons, on 1/10/2021 10:48pm

---

How to fix dry mohantal?

Mamta, on 3/10/2021 04:33pm

---

I have no idea!

Sana , on 4/11/2021 05:08pm

---

I made laddo dough .can I make balls tomorrow

Netra , on 2/8/2022 02:39am

---

Thank You for the suggestions. My besan laddu mixture was runny, refrigerating the mixture helped. The consistency after refrigerating was just perfect.

Parul, on 23/7/2023 01:46am

---

Hi Mamta,i used fine besan for the ladoos as i had made ladoos with fine besan before as well but this time the mixture got too runny, i waited for it to cool down & then added the sugar. It did get better in texture but still not good enough to form ladoos. Then i roasted some more besan without ghee & added it into the mixture but still it wasnt enough. Now i have kept the mixture in fridge hoping it will be better but can you advise something incase even that doesn't work. It's sort of liquidy but the flavor, sweetness is all fine. ( I used 3 measure of ghee, 3 measure of fine besan. Then i added 2 measure of roasted besan again later.)

Mamta, on 23/7/2023 01:23pm

---

Hello Paril

You have added too much ghee to your Besan. Now that you have added more Besan, it might work. If it doesn't, may be you have even more ghee in your mix than you thought!

Press it hard on a tray and cut burfies, if it lets you.

Sweets like this are difficult to sort once them out.

Mamta
You may reply to this thread.