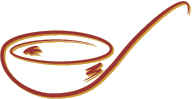 Mamta's Kitchen
Forum Thread - remedy to rectify besan ladoo consistency
You may also reply to this thread.
Author
Message
Mamta, on 23/6/2020 08:29pm

---

Julian, we all learn from our mistakes.

Try this one next time, much easier and very tasty. Just make sure that you roast the Besan flour on low heat, stirring well all the while, until it changes to darker colour and gives out nutty aroma. Don't let it burn by doing it on high heat:

https://www.mamtaskitchen.com/recipe_display.php?id=14029

Tabassum, on 3/7/2020 07:59pm

---

Today I made besan laddus. The taste turned out to be perfect but, the shape was the problem I was facing. The laddus were very soft from outside and had a shining surface too. I tried to refrigerate too. But the laddus came out to be even more out of shape.

Mamta, on 4/7/2020 12:05pm

---

Tabassum, may be little too much ghee?

Mamta, on 5/7/2020 01:34pm

---

We have all been there and have learnt from our mistakes. All shortcuts are not successful.

Mamta
You may reply to this thread.