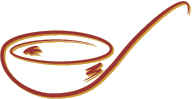 Mamta's Kitchen
Forum Thread - Pav Bhaji recipe
You may also reply to this thread.
Page: 1
Author
Message
Deepti Goyal, on 29/1/2006 06:11pm

---

Hi Mamta,

I couldnt find pav bhaji recipe on ur site...if u please help me with that i will be really helpful...Though i know the recipe but i have seen that ur recipes are a bit different and more tasty...

Thanks.

Deepti

Mamta, on 30/1/2006 02:59am

---

Hi Deepti

I am glad you like my recipes and they work for you.

I have never particularly liked Pav bhaji, though I appreciate that it is a very popular dish around Mumbai, many of our Mumbai/Gujrati friends love it. As no one in my family ever made it, I don't have a recipe that I can get hold of. So I can't help you here, sorry!

Mamta

Benjamin, on 3/2/2006 11:17pm

---

Here are a couple of good recipes for pav bhaji:

http://www.bawarchi.com/contribution/contrib3843.html

http://mid-day.com/metro/chembur/2003/july/59278.htm

Benj

Pav Bhaji, on 27/2/2020 07:01am

---

Make paav bhaji masala by dry roasting Kashmiri dry red chillies, coriander seeds, cloves, cumin seeds, fennel seeds, cinnamon and cardamom, mango powder and black salt. Fry onion, ginger garlic paste tomatoes and mixed vegetable paav bhaji masala and pressure cook well. mash the masala and add butter. Now serve this with toasted Indian bread or pav along with fried chillies and onion. you can visit Living Foodz to get the perfect recipe. https://livingfoodz.com/stories/how-to-make-mumbai-s-favourite-pav-bhaji-at-home-1208
Page: 1
You may reply to this thread.