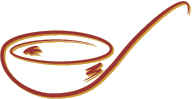 Mamta's Kitchen
Forum Thread - African recipe!!!
You may also reply to this thread.
Page: 1
Author
Message
African_girl, on 6/1/2006 10:08am

---

Hello,

I have a big problem....let me explain:

Many of my friends have commented on my African themed dinnerware that i've recived as a gift, so I have decided to cook them a meal.

Now the problem is that i don't know any african meals.....Can anyone help me????

PLS!

Thanks

Mamta, on 6/1/2006 12:53pm

---

Africa is a big place! Which part are you from? Narrow it down with a country name and google for recipes.

Mamta
Page: 1
You may reply to this thread.