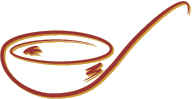 Mamta's Kitchen
Forum Thread - Beef Koftas
You may also reply to this thread.
Page: 1
Author
Message
Sid, on 3/6/2011 11:53pm

---

Tonight I made Mamta's beef/lamb kofta recipe (I used beef) for a someone and it was amazing, apparently. I never tried it because I don't like meat much. The only meat I eat is chicken, and that is only about once a week at the most. Thanks for all of your amazing recipes and your continual guidance, Mamta. Much love. x

Sid

Mamta, on 4/6/2011 05:57am

---

You are most welcome Sid. I made some vegetables and fish Koftas yesterday. You can always make those for yourself, when you make meat ones for others. The curry sauce or gravy is the same.

Lapis, on 4/6/2011 10:53am

---

I use lamb, rather than beef, which can get tough if slightly over cooked. I usually grind the meat down in a processor, which I find gives a better mouth feel. I do the same with burgers for the same reason.

Sid, on 4/6/2011 11:28am

---

Thanks for the tip. I will make them with lamb next time and see how well that one goes down. I also made malvani chicken yesterday for the first time ever. I got the recipe from someone on youtube. I will have to try making Mamta's vegetable koftas sometime next week. Looks great!

Lapis, on 4/6/2011 08:32pm

---

I believe that kofta came from Persia originally, so would have used goat, probably.

Mamta, on 6/6/2011 04:59am

---

Yes, in India too it is generally made with goat meat, where a lot of non-vegetarian cuisine is Persian inspired. I also make it with lamb when I have a few Hindu friends coming to dinner, because most don't eat beef. Our family does and beef is easily available all over UK. so I tend to use beef also. It works equally well with mince chicken too, but the flavour is different of course.

Sriya Saran, on 1/9/2020 07:35am

---

Wow, I really enjoy the stuff you shared is!
Page: 1
You may reply to this thread.