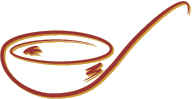 Mamta's Kitchen
Forum Thread - methi ke laddoo
You may also reply to this thread.
Page: 1
Author
Message
Poonam, on 28/12/2005 04:21pm

---

Hi

Could you please tell me the recipe of methidana laddoos?

Thanks and regards

Poonam

Mamta, on 28/12/2005 05:23pm

---

Hi Poonam

I have never eaten or heard of Methi dana (Fenugreek seeds) laddoos! Which part of India do they come from? Laddoos are supposed to be a sweet, and 'methi dana' is quite bitter.

There is a recipe on the internet (search in google.in), which seems to be for gond (gum resin) laddoo, with some methi dana added. See http://mid-day.com/metro/thane/2003/november/68090.htm If you scroll down the page, it is the fourth recipe.

Mamta
Page: 1
You may reply to this thread.