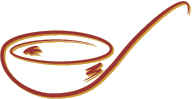 Mamta's Kitchen
Forum Thread - A fix for overcooked ghee?
You may also reply to this thread.
Author
Message
neha, on 13/6/2018 03:58am

---

Scarier u read your remedy of burning ghee. same as u also happened with me. plz tell me how u should use garlic and curry leaves for removing burn smell. plz tell me clearly

Mamta, on 14/6/2018 06:19am

---

neha, I have never tried it myself, but it seems that you simply add curry leaves and garlic to ghee and leave it. For me, smell of garlic and curry leaves replacing the burnt smell, even if that was possible, wouldn't work I use ghee, where I like the smell of ghee, not of garlic and curry leaves.

Dr Gayatri Bhara, on 16/12/2020 04:57pm

---

Add turmeric leaf or cloves while making ghee adds an awesome aroma to it
You may reply to this thread.