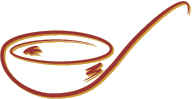 Mamta's Kitchen
Forum Thread - Carrot (gazar) halwa
You may also reply to this thread.
Page: 1
Author
Message
kennyliza, on 20/11/2005 06:11pm

---

Hi Mamta,

Do you have a recipe for carrot halwa. I once had it made for me by an Indian friend, but when I tried out her recipe myself at home, it just did not come out quite the same as hers. for a start she said i should boil the carrots in milk until the milk dries up altogether. but if you do this, you end up with white solid bits left over from the milk, which is not the same as hers. there were no white bits in hers! can you help?

Mamta, on 21/11/2005 06:13am

---

Your friend's way of making halwa is the traditional, old fashioned way and it takes a very long time to make. If you want it to be like hers exactly, you can ask her for her exact recipe, but basically you do what she says. Boil grated carrots briskly in full fat milk, until all milk is gone. You sweeten it and add safron/ green cardamom powder and a few shredded almonds and unsalted pistachios. Carrot halwa often has white, grainy bits of condensed milk or 'Khoa' in it.

I make Carrot halwa as http://www.mamtaskitchen.com/recipe_display.php?id=10084

or

Low fat version http://www.mamtaskitchen.com/recipe_display.php?id=10497

Most sweet shops make it like the version 10084.

Mamta

Aditi, on 17/12/2005 08:50pm

---

Yummmy!

It brings back memories! Delicious!! You have some good recipes here Mamta!
Page: 1
You may reply to this thread.