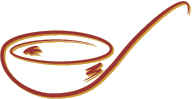 Mamta's Kitchen
Forum Thread - Rick Stein Cassoulet
You may also reply to this thread.
Page: 1
Author
Message
Jano, on 13/11/2005 07:58pm

---

Hi

Does anyone have this from his latest French Osddesy.

If you do would you be kind enough to let me have it/!

Ta

Jan

Mamta, on 14/11/2005 05:45am

---

It seems that his recipe has been removed from bBC site due to copy right! Other recipe for it are on http://www.bbc.co.uk/food/tv_and_radio/frenchodyssey_f.shtml#rick_stein's_cassoulet

Mamta
Page: 1
You may reply to this thread.