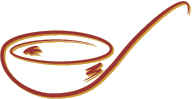 Mamta's Kitchen
Forum Thread - Supporting the MS Society
You may also reply to this thread.
Page: 1
Author
Message
Kavey, on 11/10/2005 03:53pm

---

Hello everyone

My younger daughter.s close friend Abigail Brooks-Daw is running the New York Marathon 2005 on the 6th Nov 2005, to raise funds for the Multiple Sclerosis Society of UK. This is a cause very close to my heart. I hope that you will be able to support Abigail in her endeavour, no matter how large or small your contribution is. Please visit Abigail's donation page here

MS Society does sterling work in supporting not only the people with MS and their carers, but also by funding various research projects that are trying to find a cure for this debilitating condition.

A receipt will be emailed to you once your donation has been successfully authorised.

You can find out more about the Multiple Sclerosis Society by visiting their website.

Many thanks

Mamta

Kavey, on 11/10/2005 03:53pm

---

Oh, and please enter "MK" into the personal note you enter so that we can see how much support has come from generous Mamta's Kitchen readers!
Page: 1
You may reply to this thread.