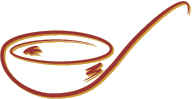 Mamta's Kitchen
Forum Thread - Meeting Mamta, Kavey & Pete
You may also reply to this thread.
Author
Message
JL, on 28/8/2009 10:58am

---

Hello Mamta,

Although I could not be there my daughter was and she went by your stall;) I am so excited as she bought be a jar of pickle - can't wait to try.

Hope the day was sunny, warm and you sold heaps.

Seeya

June

Kavey, on 28/8/2009 11:21am

---

June, we so enjoyed meeting your daughter and I think I'm right in that she also took a photo to show you when she next sees you?

See the home page of the site for a new news post about our day!

Winton, on 28/8/2009 04:17pm

---

Hi Kavey - lovely to meet you at your impressive stall with its mouthwatering selection of goodies. Glad the weather was good for you and hope you made reasonable sales although realise it is more a labour of love!

Got the pickles home and of course had to try one with a friend. Then of course we could not resist trying all the rest - I could hardly keep up with the demand for popadoms (and I was only having to microwave them for 90 seconds a go!)

Just wish I had bought a lot more now. Anyway thre is a big selection of recipes to follow on-site so can eventually fill up your rather smart jars with more chutney. (Thanks for the mention on the Home Page - an unnexpected surprise)

Wonderful of course to meet you too Mamta and so many thanks for agreeing to autograph my collection of your recipes. It is now taking even more pride of place in my collection of cookery books (acquisition of them is a tendency I have difficulty to curb) I shall now call it 'My favourites from Mamta's Kitchen' subtitled 'Tried, Tested, Tasted & Trusted!'

Mamta, on 28/8/2009 05:12pm

---

Hello Winton

It was lovely to mett you face to face, it was nice of you to come all that way. And, thank you so much for the jar of chutney, I haven't tasted it yet. Kavey is bringing it over today.

I have not been asked for my autigraph before, LOL!!

Take care :-)

Hello Elizabeth

I hope you read this. It was a great pleasure to meet you

and a very special thank you for the .llovely flowers. Keep in touch.

Hello JL's daughter

It was nice meeting you too.

Much love

It is alwaysb lovely to meet people who I have known only as names. Thank you all for your support.

Love and best wishes

Mamta

Kavey, on 29/8/2009 12:27am

---

A friend has posted some photos of our day on the stall, which I'm sharing as I've not yet finished my own blog post of the day...

She came along just as Winton was visiting, as you can see in these two photos:

http://www.flickr.com/photos/niamheen/3864949303/in/set-72157621979368374/

http://www.flickr.com/photos/niamheen/3864951669/in/set-72157621979368374/

(Click on All Sizes to see larger versions)

You can then use the links to the right to work through a few more of our stall before they return to showing photos from the poster's own stall at the market.

:)
You may reply to this thread.