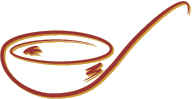 Mamta's Kitchen
Forum Thread - Ginger biscuits no honey/syrup
You may also reply to this thread.
Author
Message
Sylvia , on 24/12/2018 06:33pm

---

I tried your ginger biscuit recipe Steve. It's Christmas Eve and I wanted to make some ginger biscuits to go with my lemon syllabub on Christmas Day but, unfortunately, I had thrown out the old golden syrup last week. Your recipe worked like a dream. I made the syrup using melted sugar and margarine, only just caught the sugar before it went too far but WOW, they're wonderful. I wouldn't bother buying golden syrup again. My only tweak would be making them a bit flatter but hey, great recipe. Thank you.xxx

AskCy, on 5/1/2019 03:24pm

---

You are welcome, glad it worked :-)

Steve
You may reply to this thread.